All buildings have defects and some can be expensive to fix. Instructing a surveyor to undertake a Full Building Survey, House Purchase Survey Report or Homebuyer Survey will highlight these defects and allow you to budget for the future and limit the risks in the property. With this information, you will be able to make a reasoned decision on whether to go ahead with the property before you commit yourself legally.
Before making this huge step it is always best to speak to a chartered surveyor and ask them to go through the following questions with you:
Are there any specific defects with the property and is there anything I should get carried out urgently?

What is the value of the property and what is a reasonable price I should pay?

Will my mortgage valuation provide me with all the information I need? Do I need my own survey?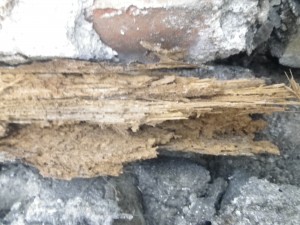 With regards to a mortgage valuation, thousands of home buyers each year rely on this and don't instruct their own report from an independent professional. Many get away with it, but hundreds pay the price in the form of undiscovered defects and thousands of pounds on avoidable repairs.
As a result the Government, organisations like 'Which?' and our own team here all recommend that you arrange a survey by your own surveyor to search out any serious defects in the property. The reason for this is that a mortgage valuation has one purpose only – to satisfy a "Lender" that the house you want to buy with a loan is a sufficiently valuable asset that it can be sold to repay the loan should you be unable to keep up repayments. It won't explore your home for defects which can escalate very quickly into significant problems, which is what a survey is all about.
Too many property purchasers rely on such a report as if it were a full survey. Don't be caught out, speak to a local surveyor about what they can do for you – the advice is free, but the conversation could save you thousands.
If you would like to find out more about the following types of professional survey work carried out by Chartered Surveyors of the propertysurveying.co.uk network, please click on the link below…