Do you want a structural survey, building survey, major defects report, rebuilding valuation, single fault assessment, property valuation, homebuyers report, property acquisition advice, or other property assistance in Heswall or the surrounding area, from a local Chartered Property Surveyor?
Richard Preece MRICS heads Right Surveyors North Wales, an independent property consultancy providing an efficient and personal service tailored to suit the clients' needs. He is a member of the RICS and an experienced professiona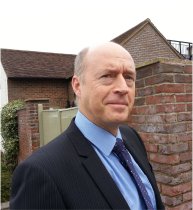 l.
Heswall – derived from Hazel Well – lies near the River Dee in the Wirral District. The tower of St. Peter's Parish Church is about 500 years old, and is the oldest structure in Heswall. The present church was built in 1879 and is the third to have been built on the site. Heswall is divided into two main parts: the quaint lower village is the older section and is protected by a conservation order, whereas the busier upper village thrives on a wide variety of shops, restaurants etc.
We are happy to discuss your property requirements and quote for any proposed building survey, homebuyers report, management or other professional property work; whatever is required. Richard will be happy to talk with you directly, with no obligations.
---
Connecting you to Independent Chartered Surveyors
www.propertysurveying.co.uk
…for all your building survey and property requirements