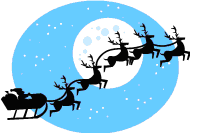 Winter is with us once again,
Bringing cold and wind and rain.
Although the nights are longer and darker,
Midwinter has a special marker.
Christmas is that special time,
With choirs that sing and bells that chime.
With presents wrapped and ribbons curled,
Good cheer is spread across the world.
Merry Christmas and a Happy New Year
To friends and family far and near.
We hope you have a fabulous break,
With all good things – like Christmas cake!
We hope you have a lovely break & don't forget if you have any property issues – feel free to give us a call 0800 880 6264.