Get a free quote from Aylesham surveyors on:
Aylesham house purchase surveys
Aylesham Surveyors are local Chartered Surveyors Price Lilford who provide house surveys for most types of property. A survey from Price Lilford of Aylesham Surveyors can help you decide whether to buy a new property or assess any problems in an older property you are purchasing. Also serving the whole of the Aylesham catchment area, we are here to help you.
Get a quote for a survey in Aylesham
We carry out building surveys to suit every property and budget.  With our Chartered Surveyors' extensive knowledge of Aylesham, Canterbury and Kent, we provide comprehensive, quality advice you can trust. Our emphasis is on guiding you through your property purchase or work, by getting to know the property and helping you on a personal basis.
Commercial and Home Building Surveys
Our RICS Chartered Surveyors carry out most of the building and property surveying services you will need. The Chartered Surveyors within the Property Surveying network inspect both commercial property and residential property.  Whatever the type of property or advice required, call us for a quote or contact us via the form on this page.
Aylesham Surveyors
A Local and Independent RICS Chartered Surveying Service
Aylesham Surveyors are independent Chartered Surveyors covering Aylesham and the surrounding area. We provide expert, tailored advice on all types of property and buildings, including residential and commercial buildings.
When purchasing your new home, the right survey by a qualified Chartered Surveyor can help you make an informed final decision on a property. If your Chartered Surveyor identifies any significant defects in the property being inspected, your professional survey report may help you renegotiate the purchase price.
Mike Lilford, BSc MRICS – Director
Price Lilford / Aylesham Surveyors
Mike qualified as a Chartered Building Surveyor in 1987. He previously worked in London with Drivers Jonas (now part of Deloitte) and Walker Son & Packman, where he ran the Building Surveying Department of 15 staff across 3 offices in London, Manchester and Bristol.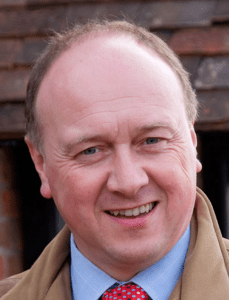 Pauline Price – Director
Price Lilford / Aylesham Surveyors
Office Manager and PA to Mike. Pauline provides the administrative support in the office and is normally the first point of contact who will arrange your quote and your work schedule.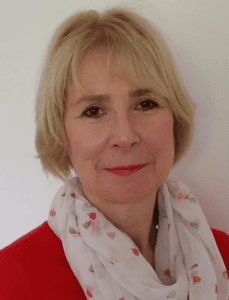 Our Services
Mike Lilford and Pauline Price set up Price Lilford in 2003 to provide Traditional Building Surveying advice in Aylesham and across Kent.
They are currently retained as Party Wall Consultant to Shepherd Neame and Docklands Light Railway, and are experienced in Party Wall & Boundary disputes, Rights of Light, Building Surveys and Defects Analysis, Building Extentions and Property Alterations and Project Management.
Aylesham Surveyors consulting team…
Architectural and Building Surveyor, Martin Goard HNC ACABE has extensive knowledge of the building and construction industry covering a broad spectrum of project types along with Project Management and CDM Coordination. Chartered Building Surveyor Malcolm Morgan (BSc MRICS) has experience of defects analysis and Building Surveys. He previously worked with Countrywide Surveyors. Finally, Liam Huddleston is our intern, studying Building Surveying at The University of Brighton.
Party Wall Act Surveys and Services
Party Wall surveys and awards for residential and commercial properties, as well as schedules of condition and dilapidations, can be carried out to assist you.
Under the Party Wall etc. Act 1996, every 'adjoining owner' is subject to the provisions of the Act when one person carries out work on their home. In a typical domestic property scenario this is usually limited to one or two parties. Larger commercial developments can encompass many freehold properties and tenanted properties. The notices and recording of condition should always follow the protocol of the Party Wall Acts. Aylesham surveyors often act for the party carrying out the building works, as joint surveyors acting to make sure matters are appropriately dealt with as well as for the neighbouring property owners to protect their interests or as joint agreed surveyors
Some of the building survey and property work we provide in the Aylesham area:
Acquisition Advice
House Purchase Surveys
RICS Home Buyer Surveys
RICS Homebuyer Survey with Valuation
Pre Purchase Survey Report
Residential Valuations
Structural Surveys
Building Surveys
Schedule of Condition Reports
Schedule of Dilapidations
New Build Assessments
Snagging Reports
Single Fault Assessments
Investment Advice
Matrimonial Property Valuations
Property Investment Advice
Property Valuations
Land Valuations
Probate Valuations
Building Reinstatement Insurance Valuations
Planning Advice
Boundary Disputes and Advice
Building and Land Plans
Party Wall Act Advice, Notices and Awards
Expert Witness Reports
Commercial Property Surveys
Property Defects Analysis
If you're interested in a building or property service in Aylesham that is not listed above, please contact us for advice as it is likely we can still help, or can help you find you a property professional who can help you.
Advice from your local Aylesham Chartered Surveyor.
We are a practice of Aylesham chartered surveyors covering Aylesham and the surrounding area.  Our emphasis is in helping clients with both residential survey and commercial property issues. Please telephone the team to discuss our services or your property requirements.
Opening Hours: Our enquiry desk is open from 08.30 to 17.30 Monday to Friday. We are closed Saturday, Sunday and Bank Holidays but you can send a form enquiry or email anytime.
Admin Address: 17 Old Dover Road, Aylesham, Kent, CT1 3JB
2019 Copyright © propertysurveying.co.uk
Read our latest monthly property newsletter
including free surveying advice from our chartered building surveyors, home survey and property valuation consultants.
Aylesham Surveyors is a trading name of Price Lilford Ltd which is regulated by the RICS.