Welcome to the Newsletter Archive, where you can explore previous Property Surveying monthly newsletters (by date, below) or search our site for keywords and phrases.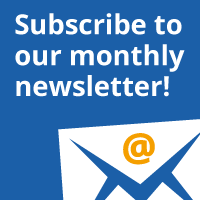 We want to keep you informed about what is happening in the property world, with our combination of expert advice, news articles and how-to guides.
If you'd like to receive our free Property Surveying monthly newsletter in your inbox, subscribe here and we will send a confirmation email for you to acknowledge. We will never sell or share your details. To unsubscribe at any time, click on the link available on every email.
---
2020
January, February, March,   May coming soon
2019
January,  February,  March,  April,   May,   June,   July,  August,  September,  October,  November,  December
2018
January,   February,   March,  April,   May,   June,   July,   August,  September,   October,  November,  December
2017
January,   February,   March,   April,   May,   June,   July,   August,   September,   October,  November,  December
2016
January,   February,   March,  April,   May,   June,   July,   August,   September,   October,   November,   December
2015
January,   February,   March,   April,   May,   June,   July,   August,   September,   October,   November,   December
2014
January,   February,   March,   April,   May,   June,   July,   August,   September,   October,   November,   December
2013
January,   February,   March,   April,   May,   June,   July,   August,   September,   October,   November,   December
2012
January,   February,   March,   April,   May,   June,   July,   August,  September,   October,   November,   December
2011
January,   February,   March,   April,   May,   June,   July,   August,   September,   October,   November,   December
2010
April,   May,   June,   July,   August,   September,   October,   November,   December