Right Surveyors Duffield
Professional | Local | Independent

These are actual buildings inspected by chartered surveyors of the propertysurveying network.
Sam Bacha MRICS is a Chartered Surveyor specialising in Property Surveys, Building Surveys,
Structural Surveys, House Purchase Surveys, Homebuyer Reports, Major Defects Reports,
Home Surveys and Property Valuations, Property Acquisition work,
Party Wall work and other professional work
throughout Duffield and the surrounding area.
For friendly advice without obligation, please call Sam Bacha MRICS on
01332 428 824
Sam is a fully qualified chartered surveyor and surveys all types of residential houses and properties and commercial buildings. He has extensive experience with pre-purchase surveys and is happy to provide initial no obligations advice.
---
A summary of the work in Duffield and the surrounding area carried out by
Duffield Chartered Surveyors includes:
Acquisition Advice
Building Plans
Building Regulations Consultation
Building Reinstatement Valuations
Building Survey
Commercial Property Surveys
Condition Reports
Dilapidations Reports
Expert Witness Reports
Home Condition Reports
House Purchase Survey
Landlord and Tenant Services
Major Defects Reports
Major Elements Surveys

New Build Assessments
Onsite Acquisition Report
Party Wall Act: Advice, Notices and Awards
Photographic Condition Reports
Planning Advice
Pre-Purchase Survey Report
RICS Full Building Surveys
RICS Home Buyer Survey
Schedule of Condition
Schedule of Dilapidations
Single Fault Assessment
Snagging Reports
Structural Surveys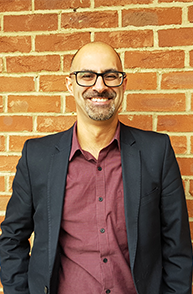 Sam Bacha MRICS
of
Right Surveyors
East Midlands Ltd
Chartered Surveyors for Duffield, Regulated by the RICS
Telephone:
01332 428 824
or
Freephone on
0800 880 6024
E-Mail: sambacha@
propertysurveying.co.uk
---
If you would like to find out more about the following types of professional and survey work carried out by Chartered Surveyors of the propertysurveying.co.uk network, click below:
Photographic Inspection Advice
Expert Witness Reports
Party Wall Work
Planning Advice
Building & Land Plans