HOUSE PURCHASE SURVEYS
The House Purchase Survey takes parts of the old Homebuyer Survey and Valuation Report and updates it with some features from the Building Survey.
The report is designed to assist a buyer of a residential property to make a reasoned and informed judgment on whether to proceed with a purchase. Its purpose is to report on matters of a significant nature that affect the property's value. It is a surface examination rather than "invasive" i.e. the surveyor does not lift floorboards or similar.
A House Purchase Survey is not usually suitable for properties in need of renovation, of non-standard construction, over 150 years old or if you are planning major alterations. For this a Building Survey will usually be recommended.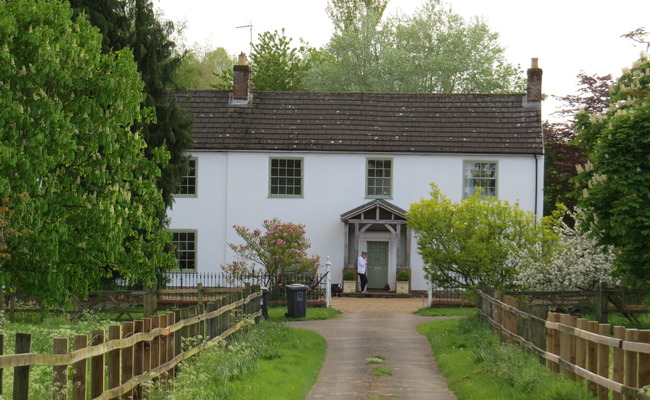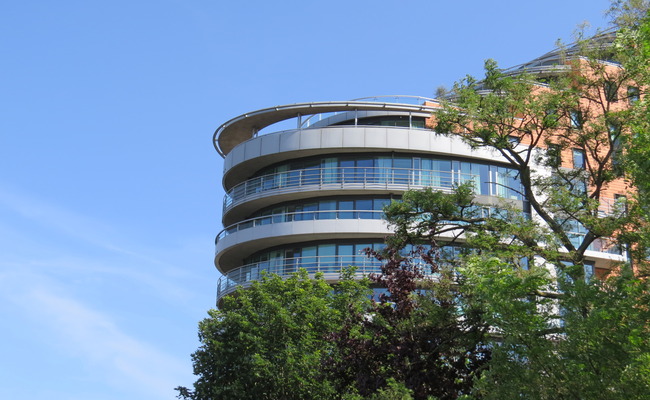 COMMERCIAL AND HOME BUILDING SURVEYS
Building surveys, formally known as structural surveys, involve a detailed inspection of buildings, and the preparation of a report that is designed to address the specific needs and interests of the client.

The extent of inspection and the method of reporting will be agreed when the client instructs a surveyor to proceed and will be confirmed in the Conditions of Engagement; including such matters as specialist reports (e.g. focus on services; environmental aspects etc). Guidance and detailed comment will be given on individual defects, cost of repair and any other aspects of concern.

Although a Building Survey is relevant for all types of modern buildings, it is particularly useful and informative for older structures, "Listed Buildings", and those which have been extended, or are used commercially; for flats and other premises with leasehold title or as a preliminary to preparation of a Schedule of Condition.
PROPERTY VALUATIONS
At Property Surveying many of our chartered surveyors are registered property valuers. They are able to provide valuations on all types of residential property for a variety of purposes across the UK and can often provide valuations for commercial property as well.  Buildings reinstatement valuations should be carried out for all properties a minumum of every 5 years. We also carry out these individually as well as usually with each building survey undertaken. These are carried out in accordance with the RICS (Royal Institution of Chartered Surveyors) "Red Book" or for the client's appropriate purpose.
Other valuation services we provide include: Matrimonial valuations, Probate valuations, Help to Buy valuations, Commercial valuations and Insurance Rebuild valuations.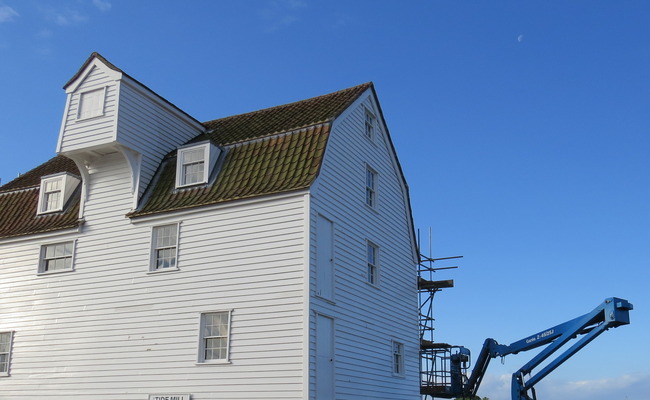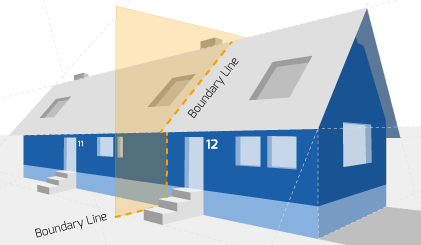 PARTY WALL
Under the Party Wall etc. Act 1996, every 'adjoining owner' is subject to the provisions of the Act arising as a result of one owner's intention to carry out works which would affect the party wall, involve the construction of a party wall or boundary wall at (or adjacent to) the line of junction between the two properties or excavation within certain distances of a neighbour's structure and to a lower depth than its foundations. In a typical domestic property scenario this is usually limited to one or two parties.
Larger commercial developments can encompass many freehold properties and tenanted properties. The notices and recording of condition should always follow the protocol of the Party Wall Acts.  In order to settle such disputes, the surveyor (agreed Surveyor where both parties concur in one person) or surveyors (where each party appoints their own surveyor) will resolve the dispute by making an Award, which is legally binding on both parties, acting to ensure matters are appropriately dealt with as well as for the neighbouring property owners to protect their interests.
Some of the building survey and other property work we provide in England and Wales include:
Property Valuations
Structural Surveys / Snagging Reports
Single Fault Assessment
Schedule of Dilapidations
Schedule of Condition
RICS Home Buyer Survey
RICS Full Building Surveys
Residential Valuations
Property Valuation
Building Plans
Project Management
Probate Property Valuations
Pre-Purchase Survey Report
Planning Advice
Party Wall: Advice, Notices and Awards
New Build Assessments
Mortgage Valuations
Matrimonial Property Valuations
Major Elements Surveys
Major Defects Reports
Land Valuations
Land Surveys
House Purchase Survey with Valuation
House Purchase Survey
Expert Witness Reports
Drawing Plans
Dilapidations Reports
Condition Reports
Commercial Property Valuations
Commercial Property Surveys
Building Survey
Building Reinstatement Valuations
Property Surveys
Building Insurance Valuations
Building and Land Plans
Boundary Disputes and Advice
Asbestos Survey
Acquisition Advice
If you're interested in a building or property service in England or Wales that is not listed above, please contact us as it is likely we will be able to help or find you a fellow professional who can help you.
Advice from a local Chartered Surveyors covering England and Wales.
We are Independent Chartered Surveyors covering England and Wales. Our emphasis is in helping clients with both residential survey and commercial property issues. Please telephone the admin team to discuss our services or your property requirements.
Telephone: 0345 387 9387
Freephone: 0800 880 6264
Email: office@propertysurveying.co.uk
Opening Hours: Our enquiry desk is open from 09.00 to 17.00 Monday to Friday. We are closed Saturday, Sunday and Bank Holidays but you can send a form enquiry or email anytime.
If the named surveyor on any page is unable to help you for whatever reason, we will pass on your details to another local practice of Independent Chartered Surveyors who hopefully will be able to assist you.