Investing in the next big thing early is an investor's dream. Huge capital growth kicks in as the product begins to take off, dividends increase as the company makes heavy profits and the risk initially involved in taking the plunge erodes away.
Fracking has been highlighted as potentially being one such investment, but is it worth the risk?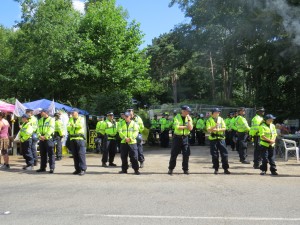 The potential returns for an investor in the UK fracking industry are undeniably mouth-watering. Britain's reserves of gas and oil trapped within layers of shale rock could be worth billions of pounds, generating handsome returns for early investors.
There certainly is a lot of it – the British Geological Survey estimates that there are 1,300 trillion cubic feet of natural gas trapped in shale rock beneath just northern England, in the Bowland shale region. If just a fraction of those gas resources are realised at today's prices, they would be worth more than £1 trillion.
A second report, covering southern England, has highlighted that not only gas deposits but also billions of barrels of shale oil could be unearthed. Unrest in Iraq has spiked oil prices to a dizzying $113 per barrel, which means the potential of these oil based reserves is huge.
The UK shale sector as a whole was given a major boost this year. Oil majors such as French firm Total and GDF Suez have backed fracking in the UK by signing funding agreements for drilling. The support sent shares in UK shale gas companies soaring – early wins for the first set of investors.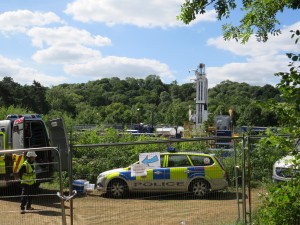 With drilling seemingly inevitable, any would-be UK investors can benefit from the dash to shale gas through a number of options and the US has demonstrated that, in favourable geological conditions, commercial shale gas extraction is most definitely possible. Investors be warned though – the picture from Poland is much less attractive.
Initial estimates by the US Department of Energy showed the largest reserves in Europe at more than 10 times those thought to be in the UK. Wells were drilled and gas extracted, but the fractures in the rock quickly closed, causing gas flow to reduce to a trickle.
The geological conditions were different from those in the US and, earlier this year, Italian oil major Eni was the latest oil major to give up on the Polish shale. A recent US survey slashed the estimate of reserves in the region.
Shale remains a high risk investment therefore. Are you brave enough to back it?
—
Shale might be high risk, but investing in property has always been a safe, long-term option. Capital growth, coupled with rental income, can be an excellent way to store your hard earned money – be you a private individual or a company.
Talk to a local surveyor about investing in property and find out how they can assist, no-one knows the property industry better:
SRJ                                                                                                                                  04.08.14