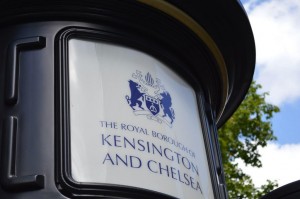 Halifax have recently revealed that the most expensive place to buy a property on the basis of price per square metre (psm), is the London Borough of Kensington and Chelsea, with an average price of £10,854psm. This is closely followed by the Boroughs of Westminster and Hammersmith and Fulham, with prices of £8,925 and £7,804. 
These figures are in stark contrast with the rest of the country, the most expensive areas in the North being Altrincham, Cheshire where values are £2,227psm, followed by Edinburgh, Scotland at £2,214. 
The least expensive area in Britain on the 'per square metre' basis have been revealed as Stanley, County Durham, where homebuyers pay, on average, £818psm. This was followed by Pontypool, South Wales and Wishaw, Scotland, at £902 and £925psm respectively.
The 'per square metre' basis is becoming an ever more common method for gathering valuation statistics for a particular area and is calculated by dividing the average house price in each area by the average property size for the area.  
Mortgages Director of Halifax, Craig McKinlay explains: 
"House price per square metre is a useful measure for house price comparison because it helps to adjust for differences in the size and type of properties between locations"
– – –
The property market is awash with interesting and rapidly changing statistics in this time of high growth. Get more information in our monthly fact file here.
BT/SRJ                                                                                                            03/07/14