A recent report published by the Royal Institute of British Architects (RIBA) has indicated that 80% of current school buildings should no longer be operational. The same report suggests that building must begin on the green belt to solve the housing crisis. 
The Building Better Britain report suggests that Britain's schools are "beyond their life cycle" and "aren't fit for purpose" and advises that they be replaced to provide a healthier learning environment. 
It is estimated that as many as 75% of existing school buildings contain asbestos, whilst many of the newer designs are 15% smaller than their predecessors and are not thought to be big enough to prevent overcrowding. With an estimated 250,000 spaces likely to be needed this September, overcrowding may become a pressing issue. This has prompted RIBA to urge the next government to increase the cost per square meter of new schools by one fifth, in the hope that higher levels of investment will correlate with improved quality and size. 
RIBA explains: 
"Years of underinvestment, coupled with recent changes to school building, rebuilding and refurbishing programmes have left us with crumbling schools which fail those trying to learn and teach in them,…The new schools being built aren't fit for purpose and will certainly not stand the test of time."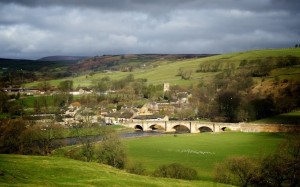 Within the same report RIBA call for the government to reassess the real value of the green belt land with their researchers arguing that much of the green belt land is not worth preserving as it has a "low negligible environmental and amenity value" and "no longer serves its purpose". 
The report states: 
"the green belt no longer serves its purpose and isn't appreciated by the local community, the land could be much better used to provide new housing, parks and space for communities to grow and prosper"…Solving the housing crisis will require building a mixture of housing on brownfield land in our cities, towns and villages – and it might require building on some parts of the green belt that have a low or negligible environmental and amenity value." 
RIBA go on to express that in addition to the re-valuing of the green belt land and the redevelopment and refurbishment of British schools, the government must invest more in active transport such as walking and cycling, with the authors of the report suggesting 10% of the transport budget should get invested in providing better and safer cycling and walking routes. 
Stephen Hodder, RIBA President summarises: 
"The next UK Government should empower our cities, towns and villages to prosper and provide the homes, education, services and jobs that are vital for the nation… 
The next Government needs to look at architecture and the built environment as part of the solution… 
"Reform of the green belt, building more new homes, tackling the failed current school building programme and empowering English cities to compete on the global stage must be priorities." 
­­—
The full report is available here.
SRJ / BT                                                                                                                              02/07/14