A survey produced by the insurance firm LV (formerly Liverpool Victoria) found that almost half of people (49%) of those who have bought a new home since the beginning of the year discovered unexpected damage after moving in.
Almost a third of people (some 29%) of those who had bought a property already so far this year believe the seller deliberately concealed problems at the property during the sale.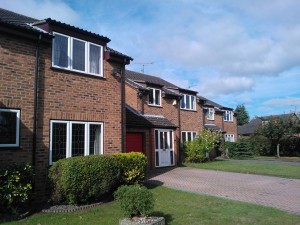 New home owners found, for an average home, in excess of £4,200 per property of hidden defect costs.
Estate agents who put pressure on buyers to buy a home without checking it for damage seem to be leaving many prospective purchasers who fall into this trap with hefty repair bills on occupation.
These nasty surprises included straight forward plumbing problems, faulty electrics as well as deliberately concealed damp, rot and even structural defects.
The survey found that some 39% of purchasers felt that they did not have time to check the property thoroughly before having to make an offer. As many as one in five have said that they were pressured to make a decision almost immediately or they would risk losing the sale. (The general market indicates that most of these people were probably in London !)
New buyers also tended to take items that purchasers thought were included in the purchase. These did not just include carpet and curtains which are normally agreed in the contract process, but also included light bulbs, integrated appliances and in some case even door knobs (7%) and toilet seats (6%).
Some persons believed that it is the seller's responsibility to disclose any problems with a property. This is not in theory the case, as yet. It is the buyer's responsibility to investigate the condition of the property before buying it. Any damage that occurs after the sale may be covered by home insurance in some instances, but this is dependent upon when the damage occurred. If the damage was already in place when the property was purchased, there is no obligation on the insurance company to address the damage.
Selwyn Fernandes, Managing Director of LV= home insurance says:
"Buying a home is a huge investment and yet many buyers now feel pressured to rush into a sale without checking a property thoroughly. Serious faults are difficult to identify and can be very costly to put right. It is worth getting the professionals in to survey the condition of a property before exchanging contracts to make sure you are fully aware of any issues with the property. Home insurance will not cover you for damage that occurred before the sale but it may cover you for problems that happen afterwards, such as water damage resulting from faulty pipework."
The strength of caveat emptor  – 'buyer beware' – as a defense against actions by a vendor or their agent to cover up damage seems to be greatly depleted. Our article in this month's (June) newsletter sheds light on the changes; which could lead to up to 2 years in prison for offenders.

—
If you do choose to instruct a surveyor to look over your new home before you buy, it is wise to ensure that the surveyor is both competent and independent. You can find professional, independent surveying practices in your location at the link below:
LCB                                                                                                                                        5 Jun 14