When the Cabinet reshuffle was fresh back in September 2012 and Nick Boles MP had just recently adopted his post as Planning Minister, we wrote on his strongly held views that 1,500 square miles of greenfield land should be made available for development to solve Britain's Housing Crisis. Specifically, he stated at the time: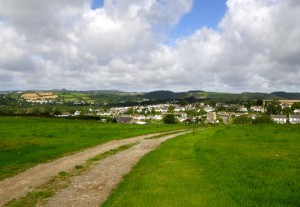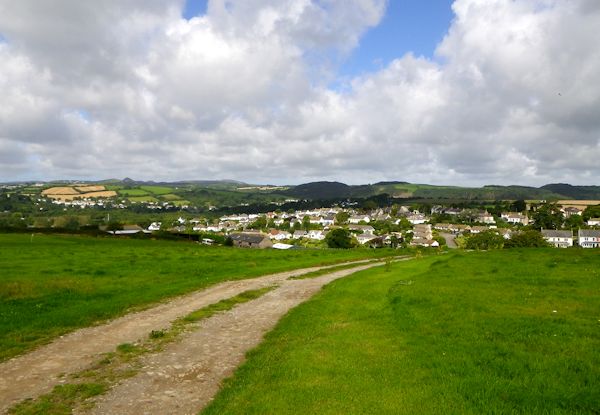 "We're going to protect the green belt – but if people want to have housing for their kids they have got to accept we need to build more on some open land. In the UK and England at the moment we've got about nine per cent of land developed. All we need to do is build on another two to three per cent of land and we'll have solved a housing problem." 
"Land is expensive, but to some extent [developers] are just lazy. They didn't talk to local people or get involved enough. But also it's just b****y expensive to build because land is expensive. It's my job to make the arguments to these people [those who oppose development] that if they carry on writing letters their kids are never going to get a place with a garden to bring up their grand kids." 
Now, two years later, a reputed ally of George Osborne and Tory Lord as of 2010 has added his views to the debate. Specifically, he wants to see 808 square miles of countryside, approximately 30 times the size of Nottingham, built over in an effort to finally keep up with rapid household growth. Using those miles at an average of 370 homes each, he estimates, would bring 300,000 homes and a 3% boost to national GDP. 
"When people say we need more land for homes they summon up the Cotswolds and South Downs in their imagination, and imagine it all ruined. And no-one wants that. But equally there are lots of parts of the countryside where no one walks in – that are just big, open, flat fields of no agricultural merit." 
"Often, the replacement of pesticide-drenched agro-industrial fields with houses and gardens creates more ecological diversity, less pollution and a nicer environment for human beings to bring up their children." 
He went on to identify the current problem: 
"Very little new land is being allocated for new homes… you end up with homes being squeezed into already-crowded urban cordons, and developers being encouraged to build in very high densities."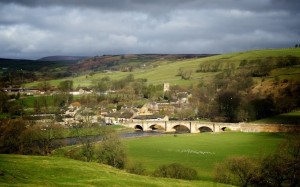 At present, between 8 and 9% of all land in Britain is developed, leaving some 91% of green space. 808 square miles constitutes just a single percentage point, but even small margins like this, with potentially substantial positive effects to the wider economy, will meet with vociferous opposition. 
Neil Sinden of the Campaign to Protect Rural England (CPRE) reacted to related news that the number of large-scale housing developments which successfully passed through planning over the last two years, since the introduction of the NPPF, sharply increased from 4,000 to 5,000: 
"We welcome an increase in housing supply, but we need the right type of housing in the right places. Unfortunately, our own research tells us much of this increase is driven by large scale greenfield developments being granted on appeal in conflict with local plans." 
Lord Wolfeson, it seems, is beginning to get his wish. A study by Glenigan, a group of planning industry experts, reported that English local authorities approved 194,700 planning applications in the year to the end of March 2014 – up 9% on the average for the two years before the NPPF came into force (2012). Permission over the same period was granted on 77% of large (10 or more dwellings) developments, up significantly from the 73% rate seen in 2010 and 2011. If the CPRE are to be believed, much of this has been on previously untouched greenfield sites. 
Nick Boles, though, has reiterated his department's stance on the issue: 
"Our country badly needs more homes, and we should welcome the fact that local councils have given permission for almost 200,000 new homes last year.
"We have safeguarded national green belt protection and abolished top-down regional strategies, protecting the countryside and empowering local communities. This shows that the government's long-term economic plan and our locally-led planning system is working." 
Ultimately, whether interest groups like the CPRE like it or not, the greatly reduced National Planning Policy Framework and its 'golden thread' – a presumption in favour of sustainable development – was always inevitably going to loosen the chains that were restricting development before 2012. That, of course, was its intention and, without legislative change to amend the Framework, we will likely see several more years of steadily increasing greenfield development. 
Stakeholders will take heart though, that after the General election in 2015 a new prevailing construction philosophy may emerge. Clive Betts MP, the Labour Chairman of the Communities and Local Government Committee, has already stated his views – highlighting a concern towards anecdotal evidence which suggested most new construction was on greenfield land: 
"That is a worry – and that is what we want to dig away at in the inquiry to find out if it is happening and if so why it is happening. Is the NPPF driving that? Are there things in the NPPf which ought be questioned?" 
The inquiry he spoke of is an investigation soon to begin, undertaken by the Communities and Local Government Committee under Mr Betts, which will delve in to the impact of the NPPF thus far. If legislative change does come in the near future, it will likely originate from Mr Betts and his committee. Check back here for developments as they arise. 
—
Bunbury's Comment
Whilst a certain amount of greenfield land will inevitably be built upon, this cannot be the preferred option. For the developers it is the most economic.  For Government, with a moral responsibility to protect the countryside which defines Britain, action should be taken to encourage an alternative. 
Specifically, there are enough brownfield sites in England at the time of writing to build 2.5m properties. Costs of decontamination and demolition as well as the additional time for such actions are natural barriers to developers who prefer the simplicity of clean, level greenfield plots so they can achieve greater profits. 
Land able to support such a huge number of properties however, should not be wasted. Is there a viable solution?    
Could tax breaks be used to tilt the market to redevelop former industrial land? 
Does Mr Clive Betts MP (chairing the investigative committee into the National Planning Policy Framework) need to make sure some of the Framework is adjusted? 
Could Local Planning Authorities be given new guidance to relax planning restrictions on industrial land, allowing would-be sellers to sell with permission already approved and would-be buyers to buy at market rate less the cost of decontamination? 
Could a stamp duty exemption on industrial land bought and sold for redevelopment be a functional solution? 
Whatever the answer, the question must be put to those in Government.  If some Tory peers get their way, over 800 square miles of green and pleasant land, potentially including protected green belt which has been protected for decades, may be irreversibly lost to the nation.  Some of this land is probably about to be sold off by his friends and colleagues!
Click here for source.
SRJ / LCB                                                                                                                              07.05.14