The Bishops Palace of the Bishop of Bath & Wells, which has been the Bishop and his predecessor's home for some 800 years, is under threat to be sold off – out of the Church Commissioners Property Portfolio and into the private sector.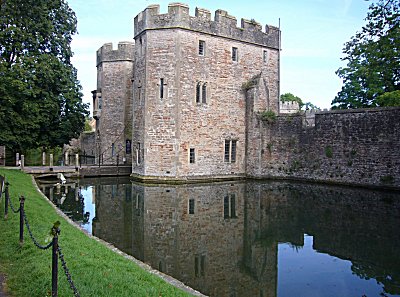 The Church sources have referred to an unspoken plan to sell off the medieval palace having had the new Bishop move in to a country house nearby.
The new Bishop will not reside in the 800 year old palace.  Many locals are concerned that the property is being prepared to be sold off.
If the palace is not to be used as the home of the Bishop of Bath and Wells, it becomes a very expensive small office structure that only brings in a certain amount of income.  The question asked is will it raise enough money through visitors to generate the revenue required to maintain its up-keep?  If not, it may well be sold off.
The Very Reverend Richard Lewis in a letter to The Daily Telegraph warned that many people in the area would consider this an "act of betrayal".
The 13th Century moated palace adjoins Wells Cathedral.  The Church Commissioners are advised that the Bishop would gain more privacy and live in a more suitable residence, by inhabiting the nearby £900,000 house acquired for him.  There will continue to be an office at present for the Bishop in the palace.  A spokesman for the Church Commissioners stated that there is no "secret" plan to sell the palace,  the question is to what extent is there a plan being formulated that will gradually be out in the open regarding selling this beautiful and historic palace and, if it is sold, what might the impact be? 
Of course, the building is Grade I listed and thus protected by statute from demolition and substantial internal and external changes. Even private sale won't spell the end for this structure then, and, in fact, if the property were to be fully opened to the public and properly marketed as an attraction, the increased revenues could even see increased protection and renovation for the valued property.
LCB                                                                                                                                     10.2.14