It has long been thought that moving to an environment rich in green space has beneficial effects on the mental health of the people living there. Now there is evidence to support this – at least as far as urban dwellers are concerned.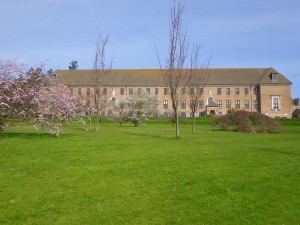 A study by the University of Exeter Medical School – published recently in the Environmental Science & Technology Journal – has been analysing information on the mental health of over one thousand people who live in large urban areas throughout Britain. Each participant had recorded their mental state in questionnaires over a period of five years, and had relocated to a new urban area during year two of the study. Just over half moved to greener areas and the others moved to more built-up places. 
The analysis showed that individuals who moved to places with large green spaces (such as parks, playing fields etc.) fared significantly better in mood, confidence levels and ability to concentrate, than those who moved to more built-up areas. Their mental health was improved not only in the immediate year of the move, but stayed improved in subsequent years. By comparison, people who relocated to less green areas saw a drop in their mental wellbeing in the period immediately before the relocation, but it did improve slightly thereafter, although only to the level it was before the move. 
Previous research has suggested that the novelty of moving to a new area has been the reason for increased mental well-being, while others imply that the health benefits of living near an open green space, such as physical activity and fitness, are responsible for the uplift. 
This study recommends that planners and developers should ensure that green spaces are included in all urban developments. Because the effects are sustained, the environmental impact will continue to benefit all the individuals who live and move there, making for a happier and healthier Britain. 
09/01/14                                                                                                                      PP/SRJ/LCB