Following our article back in April concerning a consultation the Government was undertaking to determine whether self-builders should be exempted from a substantial levy charge; those changes have now become a reality. This could, the Government hopes, fuel a surge in self-build construction to support the under-performing market.
The changes will save self-builders thousands of pounds from the cost of building their 'grand design' by ensuring they are exempt from a levy charge paid for new buildings over a certain size.
The government has expressed their commitment to helping more people achieve their aspirations of owning a home and wants to help boost housing supply by making self-build housing a mainstream option.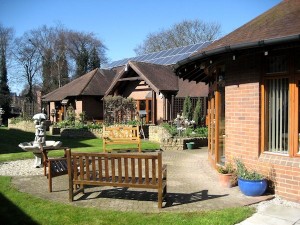 The relief from paying the community infrastructure levy would cover homes built or commissioned by individuals, families or groups of individuals for their own use, which will be owner-occupied.
Other operational changes to the levy will aim to ensure it is fairer and more flexible in supporting development that will build other new homes and businesses.
Changes to the levy aren't restricted to self-builders, however, and adaptations soon to be implemented will provide more transparency and make the levy a more efficient way for development to contribute to the essential infrastructure needed to support development.
To that end, levy money can be used to fund infrastructure that local people want in their area, such as traffic or park improvements or better community facilities.
The levy already provides developers and landowners with more certainty 'up front' of how much money they will have to contribute towards infrastructure.
Planning Minister Nick Boles said:
"Our changes will make an enormous difference to people looking to realise their dream of having their grand design built and will save self-builders thousands of pounds.
"We urgently need to build more homes and changes to the levy will help increase housing supply and help businesses grow by making the system more flexible and fairer.
"Changes will also make sure we make the most of the buildings we already have and get more vacant properties back into use."
In summary, the government will bring in changes following a recent consultation that will:
ensure people building or extending their own homes are exempt from the levy

make sure more buildings are brought back into use without incurring a levy charge by changing the vacancy test

extend by 1 year the date when councils can no longer use pooled

Section 106

planning obligations for infrastructure that is not funded by the levy

allow councils to accept levy payments in kind from developers providing infrastructure instead of cash or land to ensure timely delivery of infrastructure
The community infrastructure levy has the potential to raise an estimated £1 billion a year of funding by 2016 to support growth locally by funding essential local infrastructure.
SRJ / LCB                                                                                                                      28/10/2013