Consumers have in recent weeks been hit by price rises of up to 11.1 per cent – equating to between £100-200 extra per year on the typical household's energy bill. A number of the "Big Six" energy firms have claimed that the increases are because of rising wholesale prices, but recent data doesn't support this.
Statistics released from Ofgem, the energy regulator, suggests that wholesale prices rose by only 1.7 per cent over the last year – a mere fraction of the levels energy companies are attempting to justify. The figures will undoubtedly prompt fury across the country as homeowners prepare for winter.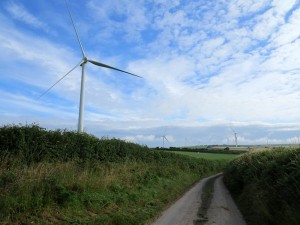 According to the analysis, the element of the average energy bill due to wholesale prices would only have gone up from £600 to £610 though Ofgem estimates that the energy companies' average net profit margin has more than doubled over the past year from £45 a household to £95.
Representatives of the companies faced a close examination from MPs in Westminster in the week beginning 28th October and many will be seeking stronger justification for what some might call 'profiteering' not expected from companies which, although not publicly owned, have a perceived moral responsibility to society to keep bills down. 
Running concurrently to this, the same energy companies have recently been accused of "gross insensitivity" after claiming that they should not face a windfall tax because their £3.74 billion in profits was "not particularly big". Angela Knight, a former Tory minister who is chief executive of Energy UK, the body which represents energy companies, claimed in support of this that energy company profits equated to just "four or five pence in the pound".
Earlier this week Sir John Major, one of Mr Cameron's predecessor in number 10, said increases of up to 10 per cent were simply not acceptable because they were twice as high as the rise in the companies' wholesale energy costs.
When questioned on whether this was "morally wrong", Mr Cameron said:
"I think it is wrong for bills to go up when wholesale prices are not going up substantially."
Mr Cameron also confirmed for the first time that it was likely green charges will be taken off bills and added to the general taxation bill or households.
In addition, Greg Barker, the energy minister, has challenged the energy companies to return millions of pounds from customers who have overpaid bills through direct debits. The companies were told that they will face fines if they refuse to return the money and pay back interest on the £2billion stockpile they have accrued.
Mr Barker suggested that customers are being "unknowingly ripped off" and that he will have a "frank discussion" with energy companies.
He is reported to have stated:
"With more hardworking people switching to direct debit to get the best deal on their energy bills, it is vital that they aren't being unknowingly ripped off.
"The better energy companies will now automatically refund your cash if you build up more money than required to meet your normal bill or will pay you interest if you are in surplus. However, it looks like some companies aren't doing that."
Various things are being done by Government to curtail costs, therefore, but many will seek promise of a more substantial solution come the next election. Unlike Miliband's position of freezing prices, Mr Cameron's alternative may well be to push ahead with fracking. He made his position clear at a European Summit:
"We do need to take action across the board to enable this technology to go ahead. It's not the whole answer to our energy problems, but if you look at America it's providing a large amount of low cost gas and that's helping to keep America competitive and helping to keep bills down."
It has been suggested that a new Office of Shale Gas in the Government would seek to simplify the system, to reduce the number of permits companies need before they can start fracking.
"There is a worry that people are going to have to go through so many different permits in order to start fracking that they simply won't bother.
"We need permissions, we need safeguards, but we're making sure … Ed Davey is leading the work on that."
28/10/2013                                                                                                                      SRJ / LCB