The ever growing infestation of Japanese Knotweed, which the government believes will cost £1.5 billion to clear, is continuing to wreak havoc in the property market.
Thousands of homeowners find themselves paying fees of up to £20,000 just to remove the weed, whilst many potential homebuyers are being denied mortgages because of the potential structural damage that the weed can cause.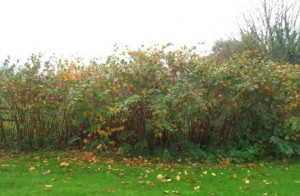 Japanese Knotweed can grow 9ft in just ten weeks and its deep roots can penetrate concrete, foundations, roads and waterways making it extremely dangerous to houses.
Mortgage lenders are beginning to recognise the potential damage it could cause buildings and are becoming more cautious when accepting mortgage applications.
Small building societies such as Skipton and Leeds will decline mortgages on any properties where Japanese Knotweed is present, whereas Barclays Bank and Santander will accept them if work is undertaken to remove it. Meanwhile banks such as Northern Rock, Nationwide and Clydesdale will consider mortgage applications with guarantees or an indemnity in place and with the guidance of a surveyor.
David Hollingworth from the mortgage adviser London & Country explains:
"The reason why lenders are saying they won't lend is because in extreme circumstances, it will attack the structure of the property which could have a far-reaching impact". He goes on to say "If you don't treat it, the property could become worthless."
However, Japanese Knotweed does not need to be on your land for it to affect your property, as Mr Metcalfe and his family found out recently.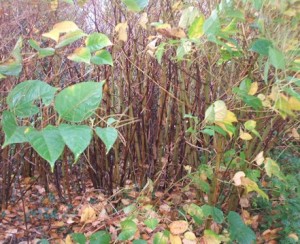 Mr Metcalfe decided to put his property on the market at £100,000 and had been waiting for nearly two years when he finally thought he had a buyer.
Unfortunately, it was not to be. The prospective purchaser instructed a surveyor to inspect the property who highlighted that due to the aggressive growth of Japanese Knotweed on council land adjacent to the property, some of which was reportedly 10ft high, the house was only worth £80,000 – a total reduction of £20,000 in value.
The expert went on to explain that the weed was hazardous to the foundations of neighboring properties and that it would be wise to get a 'migration plan' which would highlight the direction of growth, where the roots are and the speed of the growth.
Mr Metcalfe's potential buyer got cold feet after receiving the report and pulled out of the proposed purchase. Ben Metcalfe said "We had fallen in love with a house and put an offer in but our sale fell through and now we are stranded…It is clearly a real problem when someone can't get a mortgage because of weeds".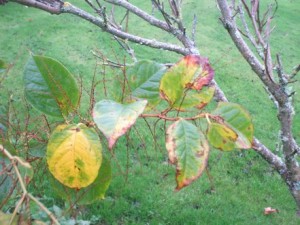 Eventually, Property Management Company NPS agreed to treat the Knotweed, for the first time in two years and then provide Mr Metcalfe with a certificate guaranteeing it will be monitored and maintained for five years, providing him with the possibility of finally selling his house.
Perhaps the only other positive that Mr Metcalfe and his family can take from this experience is that they were made aware of the weed before it caused physical damage to their property.
Unfortunately the same cannot be said for Matthew Jones and his fiancée Sue Banks, who, back in 2011 had £250,000 knocked off the value and were forced to demolish their house in Broxbourne, Hertfordshire because of Japanese Knotweed. To read more about this story or learn more about how to identify Japanese Knotweed click here.
01/08/2013