Help to Buy and Build to Rent – 'turbo charging' the housing market?
The centre piece of the March 2013 budget, certainly as far as the property industry is concerned, was the introduction of a two-pronged 'Help to Buy' scheme that aims to stimulate the housing market and kick-start Britain's ailing economy. The scheme is, in the words of George Osborne himself, the most 'dramatic' yet in terms of housing market intervention and consists of boosts to both purchasers of new build property and to mortgage approvals on all types of property.
The first aspect of this takes effect immediately and constitutes an equity loan system which will provide £3.5 billion of investment and support up to 74,000 home buyers over the next three years. The loans will be worth up to 20% of the value of the property the applicant seeks to buy, will be interest free for 5 years and will be repayable at any point. Unlike the controversial Green Deal loans, the debt is tied to the applicant, not the property, which won't detrimentally affect resale value.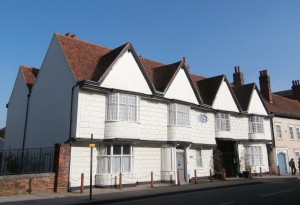 There are restrictions on this; namely a price cap of £600,000, a requirement to put up at least a 5% deposit and a further requirement to purchase as a live-in home rather than a buy-to-let investment. Nevertheless, concerns have been voiced that these don't go far enough – potentially enabling wealthy individuals to purchase second homes for themselves or their children. The fine print is yet to be ironed out and no doubt ministers will be seeking to limit this where possible. The devil will be in the detail.
The second aspect begins in January of 2014 and will facilitate a substantial £130bn worth of mortgages. This is an extension of the NewBuy scheme which only covered builders constructing new homes.
This policy has now been substantially revamped and extended to include private purchasers of all types of property – not just new builds. The scheme will still benefit builders specifically in allowing them to no longer have to guarantee part of the mortgage loan themselves. £12bn has been set aside to leverage this finance and the hope is to aid 644,000 people over the 3 year running period.
Like the first part, this section of the 'Help to Buy' scheme is not without criticism. Fathom Consulting, for example, reputedly commented that the plans amounted to "sub-prime lending".
"By calling it sub-prime, we are not making a moral value judgement. We are simply pointing out that this measure is aimed directly at making credit available to borrowers that the banks would not otherwise lend to in the absence of a significant down-payment.
"Suffice to say that had we been asked to design a policy that would guarantee maximum damage to the UK's long-term growth prospects and its fragile credit rating, this would be it."
Unsurprisingly, that is not a view shared by the building industry which has a vested interest.  A number of large developers have already pledged to step-up home construction. Berkeley, Persimmon and Galliford Try all confirmed they would build more to meet the expected increase in demand from people hoping to own a home.
Tony Pidgley, chair of Berkeley, said: 'The biggest problem has always been the mortgages and this is a meaningful number. We will be able to build extra homes because of this.'
Ashley Lane, group partnerships director at Persimmon Homes, said: 'This Budget will result in increased building levels by Persimmon. It will allow us to build more homes.'
Mark Clare, Chief Executive of developer Barratt, is also reported to have commented that he was expecting to see an increase in demand for homes.
A part of the wider housing policy that has gone largely unreported is the substantial boost to the Government's build-to-rent programme – which has been increased by £800 million. The fund, which now stands at £1 billion, provides finance to developers building homes for private rent. It was launched in response to last year's review by Sir Adrian Montague into ways to attract institutional investment into the sector.
The initial £200 million opened for bidding in December 2012 was greatly oversubscribed and the extra injection of cash, in addition to an extra £225 million provided for the affordable homes guarantee, is expected to help sate some of the substantial rental sector demand in expensive areas like Greater London.
The likelihood is therefore that we will see a number more homes in the future but, with no new action on bringing derelict homes back into use, we will seemingly not see a solution to the empty homes problem this year and approximately 700,000 potential homes will remain un-used.
25/03/2013                                                                                                         SRJ/LCB