Ref. Daws Hill Neighbourhood Forum & Ors, R (on the application of) v Secretary of State for Communities and Local Government & Anor [2013] EWHC 513
In a case that promises to now move on to the Court of Appeal, the High Court has adjudged Wycombe District Council to have been within their powers to exclude from consideration by a Neighbourhood Forum two sites with development potential.
Despite protestations from the Daws Hill Neighbourhood Forum (DHNF) that excluding these sites left them with an "artificially reduced rump area" of already developed residential housing and an "effectively meaningless" forum, the High Court sided with the council in its interpretation of the Town and Country Planning Act 1990 and the Localism Act 2011.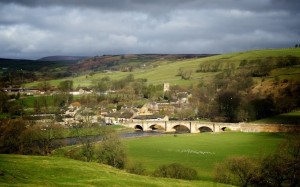 Mr Justice Supperstone said that section 61G(5) of the Town and Country Planning Act 1990, as inserted by the 2011 Act, required a local planning authority in determining an application for a neighbourhood area to consider whether the proposed area was appropriate.
"The discretion given to the authority is a broad one. The exercise of discretion turns on the specific factual and policy matrix that exists in the individual case at the time the determination is made."
In his mind, the council appropriately had regard to the specific circumstances that existed at the time the decision was made to exclude the sites. Their reasons included the sites' strategic nature; the wide communities of interest, which were greater than the immediate Daws Hill area, the timing (as plans and applications for the sites were well advanced) and the other opportunities that existed for the local community to input to the planning of the two sites.
In a statement, the local authority is reported as commenting:
"Wycombe District Council acted in good faith to interpret this complex and new area of law. We sought legal advice before deciding to exclude the key sites which the forum proposed within their neighbourhood plan.
"Our duty is to work with local residents to help them establish a neighbourhood forum but also to fulfil our role to act in the wider interest of the district and, as the local planning authority, to find the right balance applying national planning policies and guidelines."
As yet, this is still a new and largely untested area of the law and with the DHNF's lawyers now writing for permission to appeal to the Court of Appeal, this first episode seems far from over. If the current decision does stand though, it may provide a precedent for Councils which could potentially erode the power of Neighbourhood Forums to truly shape the local planning policy – an aim that we have discussed elsewhere in April's newsletter.
Source: Local Government Lawyer