A study carried out using Land Registry figures has highlighted that just under half of all properties sold in England and Wales since 2007 have been sold below the asking price, with the North of England suffering the most.
A total of over 130,000 (40.7%) properties were sold below their expected value, creating an average shortfall of around £24,000. The study, compiled by the Castle Trust also shows that at the same time, a total of 55.6% of properties had been sold at a gain relative to their asking price, averaging £45,000.
When analysing the data, the trust found that there was a clear North-South divide when it came to showing how the losses and profits, relative to asking price, were spread. Only 26% of properties in London sold for less than asking, whereas in Yorkshire and Humber the total was 48.2% and in the wider North 48%.
Homeown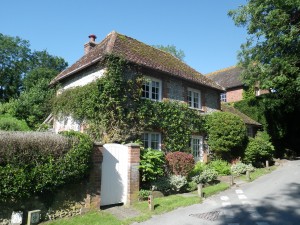 ers gave several reasons as to why they were willing to sell their property below the asking price, with 18% admitting it was so that they could buy another home at a good price. The second most common reason being because of divorce or separation (13%), shortly followed by having a house that was too small (12%).
Meanwhile a study by the HSBC that focused on the winners and losers since the base rate reached an all time low four years ago, also highlighted a clear North-South divide.
Property prices in Hartlepool showed the biggest loss, with a total of 28% shortly followed by properties in Blackpool with a loss of 24.6%. To read more about the poor state of the property market in the North, click here. The 5 districts with the highest gain, however, were in the south and more specifically in Greater London. Kensington & Chelsea showed the greatest gain, with an increase of 54%, the City of Westminster was not far behind with an increase of 43% – both no doubt warped by high end sales.
Although the figures certainly highlight the stark inequalities within the UK economy, they also indicate serious inaccuracies in the estimated market worth values being provided by Estate Agents across the country.
Your local Chartered Surveyor can be found here for an independent property valuation from a trained professional.
11/03/2013                                                                                                         SRJ/LCB