The British media can be rather selective when it comes to reporting the news, and much of what has been reported recently regarding the UK property market has been negative. It's not all doom and gloom though and below we take a look at three of the positive stories that have hit the news in the last month.
Liverpool £1 House Scheme Off to a Flyer

Liverpool City Council revealed that their 'homes for £1' scheme had been so overwhelmed by applicants that the deadline had to be extended by one week. The council had been offering 20 of its empty homes to residents that only needed to spend £1 as contractual consideration.
More than 2,000 people contacted the council to enquire about the scheme, involving homes in the Granby Four Streets, Arnside Road and Webster Triangle East areas of the city, after its announcement at the end of February.
This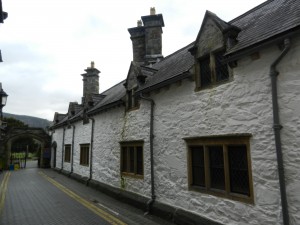 was actually a pilot scheme forming part of wider plans to bring 179 homes back into use in the Kensington, Granby and Picton areas of Liverpool. The plans will also see the development of an 'Own Place' model, which will see the council transferring vacant properties to The Riverside Group, who will refurbish them and offer them for sale at 25% less than market value.
 
Liverpool City Council's cabinet member for housing, Councillor Ann O'Byrne, said:  "We must never underestimate the importance of having a home. For most of us, nothing is more important. That's why we're working so hard on schemes like this to bring our empty homes back into use.
 
"We've been really pleased with the response to these plans. We've been absolutely swamped with calls, so we have decided to extend the deadline to make sure that every single person who is interested has the opportunity to apply."
 
Residents who are successful in obtaining a home will be expected to refurbish it to Decent Home Standard, which means they must be in a reasonable state of repair, be warm, weatherproof and have reasonably modern facilities. They would also be required to live in the property for five years and not sub-let it within that time.
The scheme is a worthy attempt to address the massive empty homes problem, on which we have written before, and will hopefully pave the way for more Councils to let go of their empty stock and see it well used. Stoke-on-Trent, for example, have already started their own similar scheme and hope to equal the success of Liverpool City Council.

Barratt Homes Post Strong Pre-tax Profits
Housebuilder Barratt Developments has posted its interim results for the six months ended 31 December 2012. They show profit before tax increased by 113.4% to £46.1m from £21.6m in 2011.
Profit from operations for the period increased by 32.2%, with a significant improvement in operating margin to 8.5%.
Mark Clare, group chief executive of Barratt Developments, is reported to have commented:
"This has been a good first half performance with a 113% increase in pre-tax profit. Our order book of more than £1.1bn reflects the strong customer interest we have seen in the early weeks of the year, supported by both NewBuy and better lending conditions.

"We're continuing to invest in new land to drive the future performance of the business and we expect a further significant improvement in profitability in this financial year."
Barratt have not been alone in this success, with Carillion, another construction giant, posting a 26% increase in pre-tax profits and Redrow posting a gross margin increase to 18% (2012: 15.4%) and pre-tax profit up 50% to £23.0m.
These strong signs from the previously ailing construction sector are promising for the wider economy and the Government will no doubt hope they help bring the first quarter growth figures of 2013 into comfortably positive digits.
Revamped Right to Buy Scheme Results in Double Sales
Launched in April, the reinvigorated Right to Buy offers eligible tenants discounts of up to £75,000 off the value of their home, 3 times the level of previous discounts in some areas.
Data as of February 2013 shows Right to Buy sales doubled from 1,041 between July and September 2012, to 2,010 between October and December of that year.
That means 3,495 council-owned properties had been sold to tenants under Right to Buy since the reinvigorated scheme was launched in April – a third more than in the whole of the previous year, and the highest number of sales since 2007.
Hou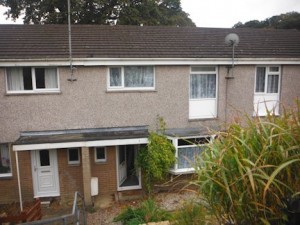 sing Minister Mark Prisk said the Right to Buy had "opened the door to homeownership" for thousands of tenants.
But he added that these figures only account for sales of council-owned properties, and on top of this eligible housing association tenants can also exercise their preserved Right to Buy – helping even more people realise their dream of home ownership.
08/03/2013                                                                                                      SRJ/LCB