Back in May of 2012, Home Secretary Theresa May told the Association of Chief Police Officers (Acpo) at their annual conference that the government's approach to policing, laid out in what was then a White Paper, "empowers local communities, places victims' needs at its heart and puts more trust in the professionals than ever before".
She spoke chiefly of a 'community trigger' system, which would force authorities like the police, local councils and other agencies to act if they receive five complaints of anti-social behaviour that has not been satisfactorily dealt with. Similarly, an individual resident who complains three times in a six month period will force the authorities to act against the offender and a resident complaining of a hate incident / crime just once will trigger the action.
The idea is that communities will be able to force their authorities to act in cases which would otherwise have slipped through the net and the changes would be accompanied by greater powers for the police to make their actions truly effective (an excellent breakdown is available on the BBC here).
That was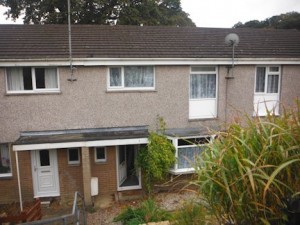 a policy that is now being piloted in Manchester, Brighton and Hove and West Lindsey, Lincolnshire, with results so far being fairly underwhelming. Labour critiques like Gloria De Piero MP, Shadow Home Office Minister, have highlighted figures from a Freedom of Information request:
"In Manchester between June and October last year there were 23,648 recorded incidents of anti-social behaviour. The Community Trigger was successfully activated just three times during that period.
"And in Brighton there were 7,048 incidents of ASB recorded between June and October, but the Community Trigger was successfully activated just four times."
Although Crime Prevention Minister Jeremy Browne has stated in response that the policy "is a safety net for the public if police and local authorities do not take action, not the first response when a problem occurs" the criticism has nonetheless led to greater scrutiny of the proposals.
In particular, the 'Community Trigger' system has become the subject of a recent report from the Government's Home Affairs Committee, which suggests a number of improvements to the Bill before it reaches the light of day.
Their key requests for an amended Bill include:
Strengthening of the 'Community Trigger' so that authorities that do not deal with ASB are identified and held to account and decisive action is taken to deal with the problem.

Establishment of a new National Anti-social Behaviour Forum headed by a chief constable, a housing association chief executive, and a local council leader, for a term of two years – to identify 'what works' in ASB reduction and share thoughts on best practice.

Improvements on speed of response through the judicial system, which has been badly affected by staffing cuts and increases in litigants wishing to represent themselves caused by the reductions to legal aid.
A full report on the success or otherwise of the pilots will be released this Easter and, depending on the results and the notice the Government takes of their own committee, we will most likely see these changes in some form later in the year.
27/02/13                                                                                                             SRJ/LCB