Following the collapse of a giant 111ft wind turbine at East Ash Farm, near Bideford, Devon, the manufacturer, Canadian firm 'Endurance Wind Power' has issued a warning that 29 more of its installations could be suffering from the same issues.
The firm has blamed "structural grout" failings and "the manner in which the tower was fixed to the foundation" for its collapse and has said that remedial works will be carried out on the foundations of the other turbines suspected of similar failings.
The incident is by no means isolated. Gaia Wind wrote to more than a dozen owners of its 60ft (18m) tower after one toppled at Winsdon Farm, North Petherwin (Cornwall).
Some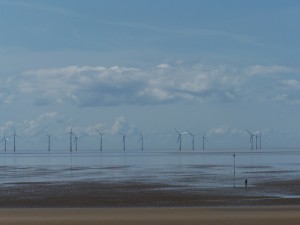 industry experts claim that the continued proliferation of land based wind turbines will inevitably lead to a serious accident in the future. With many turbines sited within reach of roads and buildings, a turbine coming down could cause a very serious hazard and the speeds at which the blades rotate can also throw them a considerable distance if the fixings were to fail.
Questions naturally arise as to the availability of insurance for these monoliths and insurance companies, never ones to miss an opportunity, do provide insurance at a price. Northern Alliance, for example, provide cover for as 'little' as £100 per year – including cover for breakdowns, loss of income, 'all risks' (including fire and malicious damage) and third party public liability to protect against damage to a third party.
With wind turbines fast becoming an ever present sight across the British countryside, no doubt more companies will begin to offer competitive cover. If you are thinking of installing a turbine, getting yourself appropriately insured could save you money and hassle in the long term. Equally though, £100 a year, plus any excess charged, could easily wipe away the majority of the profit a residential turbine makes its owner, making the whole installation significantly less economically profitable than perceived. This is, of course, not a sum usually referred to by the companies promoting the turbines.
Many installations will necessarily remain uninsured therefore, and more problems could be seen in the future as a result – including messy civil cases as victims seek recompense from uninsured defendants.
01/03/13                                                                                                             SRJ/LCB