Ash Dieback is the latest tree affecting disease to become an epidemic in the UK, threatening to wipe out the entire Ash species. It takes the total of currently active epidemics in Britain to 10 which include Dutch elm disease, Sudden Oak Death, Bleeding Canker and Chestnut Leaf Miner.
The first major disease to become a problem in the country was Dutch elm disease which was first found as early as the 1920's. It destroyed many of the country's Elm trees, especially in the 60's and 70's.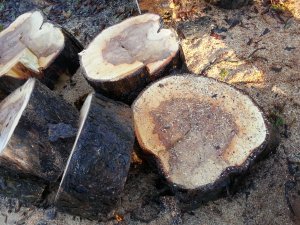 Since then a further 9 more diseases have been inadvertently imported and spread throughout the country with a further 11 labelled as future threats.
Ash Dieback, technically known as Chalara Fraxinea, is the most recent epidemic, which already affects around 257 sites across the country and is set to spread to the majority of the UK's 92 million ash trees. The disease will cause leaf loss and crown dieback and, in most cases, tree death.
With this being the case, the government have urged homeowners, land owners and councils to cut down or trim any infected trees so that they are no longer at risk of being a health and safety issue. If an infected tree were to fall down or lose a branch and injure somebody the owner could face legal action.
Mr Seville of Country Land and Business Association has suggested that to make a tree safe, whether this means cutting the tree down or simply removing branches, could cost on average £500.
Unfortunately 3.65 million Ash trees in Britain are found in urban areas where the risk of them being a danger to the public is much greater. Councils, the Highways Agency and Network Rail therefore, could see bills of hundreds of millions of pounds to make trees under their responsibility safe.
– – –
The loss of thousands more trees could accentuate the flooding problems described in our editor's comment this month. Find out more here.