Our article in the November edition of this newsletter – Making The Most of What You've Got – highlighted a number of additions to your home that can help add value. Many such additions require a tradesman or builder to install or construct, but recent studies by Which? Magazine show that only 52% of responders trust builders. So what can you do to avoid "cowboys" and get your alteration done properly?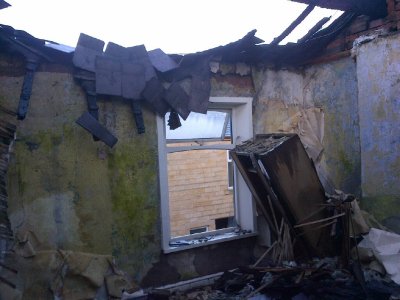 The same survey mentioned above also highlighted that within one year, a quarter of all responders who had used a builder for a project had endured problems, with a price to fix them of £532 on average. Even worse, although a 52% trust rate for builders is undoubtedly low, some trades were even worse; including double-glazers with 29% and solar-panel installers with just 22%!
Nevertheless, there is a simple checklist you should refer to when selecting a builder or tradesman for your project:
1. Before instructing anyone, ensure you have at least three quotes if possible. One recent study showed that the average difference between quotes for the same job was as high as £7,180. Don't necessarily choose the cheapest, as cost can reflect quality, but getting several quotes will at least highlight what might be considered a market norm.
2. Don't just rely on quotes. Have a look at work the builder/tradesman has already done and take up references from past clients.

3. Be clear on cost. Like the timings, ensure that the quote is written in to the contract where possible. Agree a fixed price for any aspects of the work that can be costed in advance and ask what rates you will be charged for those that can't. Remember that the Supply of Goods and Services Act (1982) states that work must be paid at a reasonable rate where no rate has been quoted, so if your builder springs a large and unreasonable bill on you after not providing a quote, you may be legally supported by this act.
As to paying the money, withholding at least some of the fee until the work is complete will protect your interests, but ensure this is clearly agreed beforehand.

4. Timings are frequently important and should be formally agreed. To avoid work starting late or being delayed, write the timings into the contract or at the very least agree them in writing before you finalise the agreement. If time is of the essence, make sure this is clearly written into the contract: if the builder breaks a deadline, they will then have breached the contract.
The Supply of Goods and Services Act also states that services must be supplied within a reasonable time. If your builder is proving illusive and shirking his or her obligations to your project, remind them of this obligation.

5. Make sure the quality is as expected. The Supply of Goods and Services Act also states that all building work must be carried out with reasonable care and skill, with materials of satisfactory quality that are fit for purpose. If this is not the case in your project, you are entitled to have the builder return to site to make good their mistakes or to claim the costs from them if their work was of such poor quality that it would be unjustifiable to have them carry out further work.
6. Don't hesitate to contact a Professional. Organising contracts, dealing with builders and trades people and realising your visions can be a difficult process. Frequently it is best to contact a professional Surveyor to work on your behalf, particularly for large or complex jobs, but even for smaller works. By doing so, you ensure that the final product is what you expected and that the process along the way is a smooth one.
—
The Chartered Surveyors of the propertysurveying.co.uk network write this newsletter each month. If you wish to extend or alter your house, or if you are thinking of moving elsewhere, don't hesitate to call one of them and discuss how they can help.