Even though you will never be able to build on it, you can't farm on it and you couldn't live (comfortably) on it, the prices of woodland are rising dramatically, fuelled by strong demand across Britain.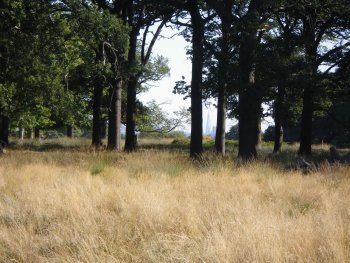 Buyers are remortgaging their properties, investing their savings and taking out woodland mortgages with banks like 'The Ecology Building Society' to secure their own piece of woodland. The company Woods4sale Ltd has reported a 20 percent increase in sales since before the credit crunch, indicating that interest has never been higher.
Prices are in the tens of thousands, with adverts like these:
"7.25 acres of attractive broadleaved woodland with eye-catching views over an Area of Outstanding Natural Beauty: £69,000."
"6.5 acres of rare conservation woodland near to Stirling, with scope for a sustainable firewood supply: £49,000."
So why would people put their hard earned money into such a luxury?
One purchaser explained:

'We bought it for our own enjoyment, and for conservation and diversity, we're planting new trees. It's our little getaway; we can go there after a stressful day and relax. We've put up owl boxes and have nesting owls, deer walking about, just an incredible amount of wildlife. It's our little heaven.'

Living just half an hour away from their woodland, they are able to drive there several times a week during the summer, to cook supper over an open fire, sleep under the stars or barbeque with the family.

The investment also makes financial sense; with savings accounts no longer earning attractive interest rates, this woodland should provide a nest egg that can be sold for a tidy profit when needed.
In fact, woodland has been described as an attractive investment offering low holding costs, tax advantages (including inheritence and income tax), a sustainable source of wood for burning and an average price that is now 20% higher than two years ago and set to rise further.
Currently, 95% of buyers with some woodland selling agents have families, but the fear is that financial buyers, looking for an attractive investment, will 'crowd out' amenity buyers who wish to use the land for enjoyment and to educate their children.
—

If you want to purchase your own piece of woodland, more information on the realities of owning wooded land is available with the Small Woodland Owners Group at www.swog.org.uk