Following in the footsteps of our popular article – Five Ways to Help Sell Your Home in a Difficult Market – we address the slightly more drastic measures that can add thousands to the value of your home. If you have the time and DIY nous, some of the alterations below could be very worthwhile investments: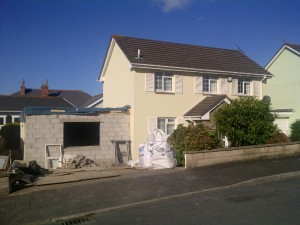 Every Little Helps

–          The first thing to consider, particularly if you are about to market your property, is a paint job. Stick with neutral colours and freshen up the inside and outside of the property. Pale, neutral colours will create the illusion of space whilst a smooth, uniform exterior and an attractive front door will assist with the 'kerb appeal' we discussed in our previous article.
–          Bathrooms and Kitchens should be looked at closely. Both have multiple fixings and, unlike a lounge for example where even poor interior design is fairly easy to overcome, will require a substantial amount of effort for a prospective purchaser to change. Apart from anything else this can be a psychological block and will harm your comparisons with other, more modern properties. Spending money on reinvigorating a tired bathroom / kitchen can be a rewarding investment.
–          Too many properties inspected by Chartered Surveyors of the propertysurveying.co.uk network do not meet modern regulations with regards to insulation and energy efficiency. This sort of thing will be highlighted by your purchaser's surveyor prior to purchase and in many cases can be upgraded at a fairly low cost.
Having a surveyor briefly check this and other matters like structural movement, damp etc. can highlight problems before they ruin your sale. Most surveyors will carry out a 'vendor survey' or provide pre-sale advice, so don't be afraid to call a surveyor for advice prior to marketing.
More Substantial Investments
–          The first point to raise is actually one to stay away from. Spending thousands on expensive landscaping can be counterproductive. Most purchasers want to see a simple, but well looked after space. Anything more will either make it difficult for them to envisage putting their own personality into the space or frighten them with the amount of upkeep the garden will need to keep it looking smart.
–          Adding extensions, conservatories or loft conversions can be an excellent way of creating extra living space without moving property. An additional bedroom, a light, warm space for relaxing or a 'novelty' room like a gym can add both to value and saleability.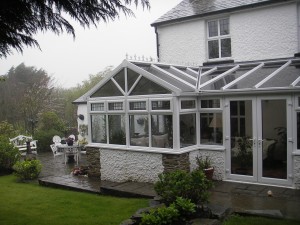 Be extremely careful, however, to abide by planning and building regulations if going ahead with such a project. Not doing so could result in poor workmanship, structural issues or even the council appearing and ordering that the works be removed. The same applies for swimming pools discussed below.
–          Swimming pools can be a valuable addition or an expensive mistake; which really depends on the size, location and value of your property. In the same way as a paddock adds value to a gentleman's residence, a swimming pool brings something different to the table for a high-end property. For a property at the middle to low end, where a purchaser may see the pool as a worrying drain on income, such a substantial investment should be avoided. Using up valuable space in a smaller property for a non-essential room is also unwise.
Of course, there are a number of other possibilities for updating and upgrading your home. Any residential surveyor will be able to advise you on these and what might most effectively add value to your asset. As mentioned above, it is also essential to ensure that, should you choose to embark upon a substantial construction project, that the relevant planning permissions and building regulations are met.
www.propertysurveying.co.uk
For all your survey and property requirements…