Figures from the Land Registry outlined that England and Wales experienced in September of this year the fastest year-on-year house price rise since November 2010. Growth of 1.1% raised the average asking price £162,561, fuelled in part by particularly strong 5.5% growth in London.
That London centric growth brought house prices in the capital to a dizzying £363,802 which, whilst areas like the North, the Midlands and Wales suffered falls, has extenuated the much publicised North South divide. Overseas buyers have been attributed as the cause for London's continued growth and the Land Registry reported sales of homes worth over £1million were up a fifth in July compared with a year earlier.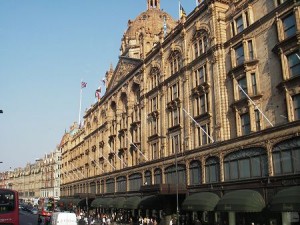 Compared to that substantial 5.5% rise, the North East suffered the most with falls of 3.2% pushing prices to an average of £99,163. The month-by-month figures also paint a slightly less optimistic story, with overall figures showing a 0.3 per cent decline in September following a 0.1 per cent fall in August.
Figures released by the Financial Services Authority (FSA) also highlighted the particular plight of first time buyers in what continues to be a difficult market. The FSA revealed that half of first-time buyers 'chose terms in excess of 25 years' during the first half of 2012, adding that typical young buyers are taking five more years to pay off their loans on average than in the past.
Although longer terms on the loans keep monthly payments down, which is undoubtedly attractive for those on lower incomes, they also escalate interest additions, resulting in many more thousands to the final bill.
 —
A full breakdown of this month's latest statistical analysis is available on our Monthly Factfile. We publish this every month to help you keep track of progress in the UK property market.