31st October 2012 saw Royal Assent given to the Infrastructure (Financial Assistance) Act, enabling the Government to guarantee up to £40 billion of investment in infrastructure and up to £10 billion of new homes.
Statutory authority for expenditure on the provision of guarantees and other forms of financial assistance is required in accordance with the Concordat of 1932 between the Government and the Public Accounts Committee. The Act satisfied this criterion, providing statutory authority for the incumbent Secretary of State, in this case Danny Alexander MP, to financially assist private projects.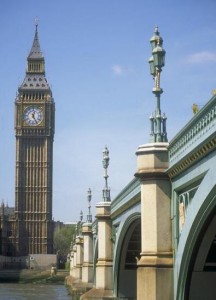 The Bill took just 55 days to pass through Parliament and centres around the UK Guarantee Scheme, which enables the Government to use its credibility on financial markets to underwrite major private projects.
Chief Secretary to the Treasury, Danny Alexander MP, commented:
"Securing Royal Assent just three months after the launch of the UK Guarantee scheme shows that we are getting on with delivering the vital infrastructure that the country needs to boost growth.
"Since July we've had significant interest from industry, and passed the legislation to make the scheme a reality. We can now get on with the search for eligible projects, and I hope today's progress will encourage project sponsors to come forward to see how they can take advantage of the strength of the UK's balance sheet by taking up a guarantee."
The 'significant interest' he mentioned comes in the form of 60 projects that have come forward for financing discussions with the Government under the Scheme and now the first project, a £1bn order for Crossrail rolling stock, has been successfully underwritten.
Thames Water's £3.6bn Thames Tideway sewer project is also reputedly soon to be underwritten.
The offer of guarantees will be awarded on a case by case basis and will be subject to due diligence and Parliamentary approval processes. An undisclosed commercial fee will be charged for any guarantee.
With £10bn allocated for housing, of which £2.5bn will be for affordable housing, the backing could help get some of the UK's estimated 130,000 stalled sites back up and running.