A number of well peddled clichés surround selling a home, including baking bread to create a warm, homely smell, tidying up clutter and investing in candles and flowers. Such techniques are constantly wheeled out on day-time TV shows, meaning that almost all vendors will use them. So how can you stand out from the crowd when marketing your home?
Certainly, it hasn't been this hard to sell your home for many years. The number of sales has slowed and, although many market stakeholders are pointing to a great undersupply of property, buyers are nonetheless extremely cautious and continue to be financially restricted by cautious banks. Below are five points you may not have considered to make your home a better prospect for purchase: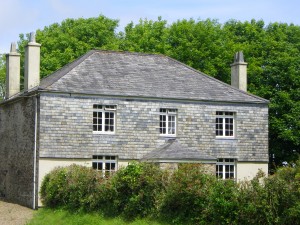 1. Viewings

Sometimes conventional viewings, where the potential purchaser trawls the property accompanied by an estate agent who, particularly in smaller or lower value properties, is frequently inexperienced, can be inadequate to show the property in its best light.
Instead, it is worth considering an 'open house'. This is where you invite a number of potential purchasers around at the same time, lay on nibbles and drinks and help sell your home yourself. Connecting directly with a purchaser and being able to discuss with them possible changes of use for each room, the benefits of living in the area and the reasons for any matters they might find that detract from the overall impression (like a damp patch from an historic burst pipe for example) can sell them the home in a way that even an experienced agent couldn't.
In addition, having several possible buyers in the house at once can create pressure to make an offer; making sure that intentions are made clear before one of the others can seal the deal.
2. Parking
Have off street parking? If you offer your own parking to visiting buyers and move your own vehicles elsewhere, a small amount of effort can create an excellent first impression. Pulling up to the property will show immediately what it would be like to return home and taking away the stress of finding a space in a busy street will leave the buyer relaxed and more open to the property's charms.
3.  Kerb Appeal

'Kerb appeal' is one of many estate agent's favourite catch phrases. Spend time making sure your garden is tidy, kids play things are put away (unless the buyer has young children) and the front elevation of the property is in good condition. Apply a new layer of paint or re-rendering before sale will create a good impression. De-weeding the paved areas, mowing the lawn and repainting the gates are also details to consider.
It is said that many buyers make their mind up within five minutes of arriving, so the better that first impression the higher your chances.
4. Selective De-cluttering

De-cluttering is an accepted necessity when selling your home, but perhaps more important than tidying everything away is carefully choosing what you leave out. Leaving the wrong things on display can alienate potential buyers.
Controversial items like fur rugs, stag's heads, taxidermy, pieces of nude art and, generally speaking, any item that differs from the accepted 'norm' should be hidden away discretely. Although individuality is to be celebrated, when selling your home the last thing you want to do is alienate your potential buyer.
5. Pets

Pets are often forgotten when it comes to selling a home, but both the animal itself and the smell it makes can be a serious turn-off for the buyer. Some people don't like animals at all, and almost everyone doesn't like strong animal smells. Perhaps ask a friend to come over and tell you bluntly whether your house reeks of dog.
Boarding your pets out for a few days whilst viewings take place might be wise and airing the property and installing subtle socket air fresheners should help to eradicate unwanted odours.
—
It has been widely reported that so called 'vendor surveys' are on the up recently. These entail instructing a surveyor to assess your property before you sell it; highlighting defects and faults that a pre-purchase surveyor (acting for your buyer) might find. Addressing these problems before marketing can increase your chances of a quick sale dramatically and securing the advice of a knowledgeable, neutral industry professional can also be an invaluable asset.
Surveyors of the propertysurveying.co.uk network carry out this type of work and can be found here.