Ref. Avocet Industrial Estates LLP v Merol Ltd [2011] EWHC 3422 (Ch)
The case above has illustrated in no uncertain terms that when a tenant is considering exercising its option to break the lease terms early, they and their legal advisors must pay close attention to satisfying the necessary preconditions.
In the case of Avocet Industrial Estates LLP v Merol Ltd, the tenant served a break notice to terminate its lease. The lease document expressly stated that no break notice would be of affect if, at the break date, any payment which was due on or before that date had not been paid. The tenant also had to pay a sum amounting to six months' rent to the landlord by the break date and time was expressly stated to be of the essence. These matters are legally considered to be preconditions.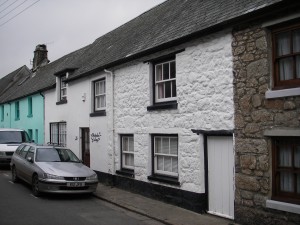 The day before the break date, the tenant delivered a letter by hand to the landlord which contained the due six month's rent in the form of a cheque. The letter itself stated that the tenant did not believe there were any outstanding payments under the lease and that, as far as he was concerned, he had discharged his obligations. On two grounds, the landlord believed the break clause had not been satisfied:
–          The lease required the payment of six months' rent to be in cleared funds, whereas the tenant had tendered a cheque on the day before the break date which would not clear in time.
–          The lease obliged the tenant to pay interest on payments which were made late under the lease. The landlord alleged that the tenant owed interest of £130 which meant that the break clause was not satisfactorily operated.
The court held that the cheque was acceptable. It was met on presentation, and was considered paid when the cheque was delivered as, although not considered 'legal tender', cheques had been used for payment during three of the last five years of the lease. On the matter of the monies owed, however, these were considered due and the break clause was thus frustrated due to failure to fulfil an established precondition.
—
Sensible tenant advice pursuant to this case would be to restrict as much as practicable the conditions which have to be complied with in order to operate a break clause. The Commercial Lease Code recommends that the only pre-conditions to the exercise of a break clause should be that the tenant:
Is up to date with the main rent
Gives up occupation
Does not leave behind any continuing subleases.
In addition, notifying the landlord well in advance and agreeing any sums the landlord requires in writing should ensure that you or your client is never put in the position this frustrated tenant was placed in.