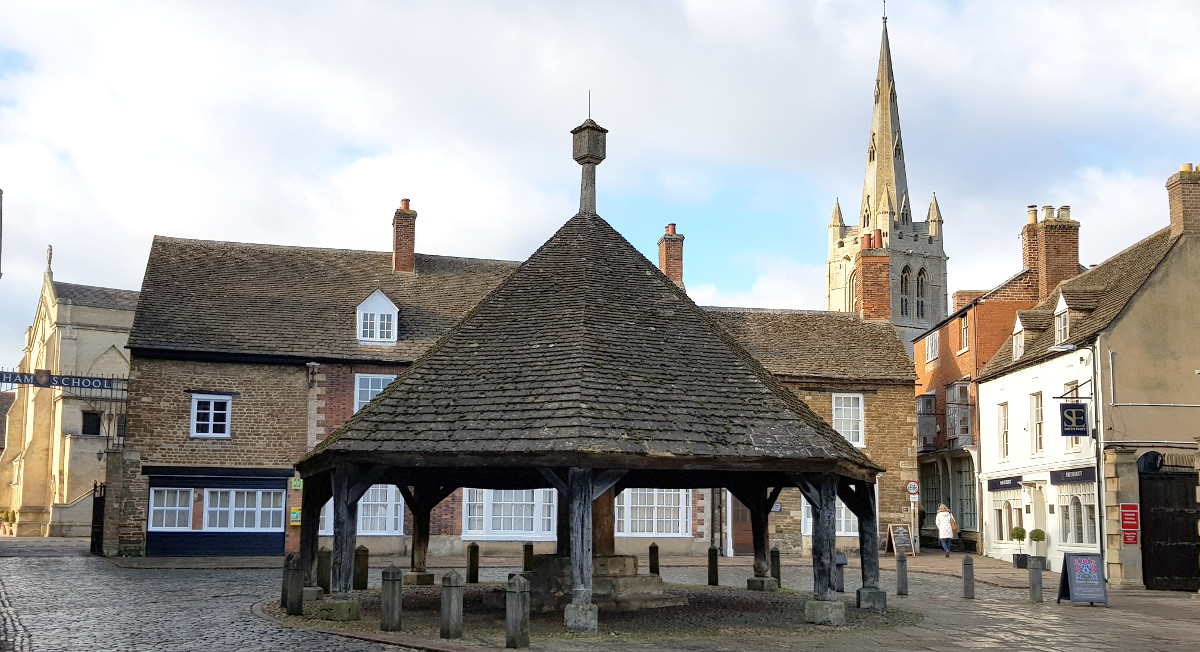 The picturesque town of Oakham in Rutland has no permanent speed traps, is home to England's largest reservoir and boasts the remains of a Norman castle. Rutland is England's smallest county and is the last remaining English county that can claim to be without a Mcdonald's, Burger King or KFC restaurant – although this is about to change.
Oakham it already home to Wetherspoons and a Domino's pizza restaurant.
Although contrary to Rutland's local planning policy and its adopted local plan, the planning authority recommended the proposal to build a Mcdonald's in Oakham as it would create up to 65 jobs and be built on land allocated for employment use. The application received 55 objections (mostly concerning rubbish) and 23 supporting representations and was finally approved at a meeting on Tuesday 15th January.
The new restaurant will comprise a 94-seat diner with 24/7 drive-through restaurant.
Emma Manners, Duchess of Rutland, lives at Belvoir Castle is against the development as it may result in reduced sales of the local meat produced by Rutland's farmers and landowners. She was concerned the restaurant chain doesn't serve local food and suggested in an interview with TV's Good Morning Britain that McDonald's would be more acceptable if it served pheasant burgers and nuggets. She was accused of snobbery by presenter Piers Morgan, but admitted that her children do enjoy the odd burger – purchased from the McDonald's restaurant in Grantham, over 20 miles away. 
Pheasant burgers may not prove to be an obstacle to the McDonald's menu, which does often reflect its various locations. In India you can buy a bowl of cheesy rice with chicken strips, in Hong Kong Ham and Egg twisty pasta, Big Shrimp in Russia, Pizza Mac in Germany, EBI Filet-o-burger in Japan, Germknodel doughnuts in Austria and Denmark, Bubur Ayam (rice porridge with chicken) in Malaysia, Chicken McDo in Philippines.
Local people expressed a range of concerns including that the restaurant and drive-through takeaway would not be 'in keeping' with the area, and such an 'eyesore' would affect local trade and ruin the 'brand' of Rutland, which has in the past been high on the list of best counties in which to live in the UK.
Other objections included concerns over increased littering and anti-social behaviour that would ultimately bring down house prices and destroy the area's charm.  A new restaurant would also have an impact on the large number local restaurants and pubs.
Those in support of the McDonald's in Oakham said poorer people couldn't afford to eat locally as the restaurants were expensive, although others said its relatively low prices would cause children to become overweight and that other fast-food outlets would follow.
If you're buying a property in Rutland, or anywhere else in England or Wales, get a building survey from an independent RICS Chartered Surveyor.
Back to January 2020 Newsletter
© www.PropertySurveying.co.uk
SH/LCB