We're all familiar with the types of magazine or Instagram photo that make other people's houses look attractive and spacious. We look at ways to achieve picture-perfect photos.
Which rooms to photograph
If you're taking photos of your home to sell it or advertise it on Air BnB, there are certain rooms that are essential. You can take photos of the spaces you are proud of, such as a beautiful hallway, but you should always take photos of the living room, dining room, kitchen, bathroom and at least one bedroom.
Clear the room
Imagine you've invited family round and don't want a clumsy uncle or nosey mother-in-law poking through your stuff. Dishes and papers should be tucked out of sight, as should evidence of litter trays and pet food bowls.
Make the room look even more spacious by taking day-to-day clutter out of the shot. Clearing tables, floors and kitchen work surfaces and even the TV remotes can make a room seem more spacious.
Clean up
Give the room a good clean and polish up the shiny surfaces. Clean floors, windows, mirrors, surfaces and even doors are essential. Dark surfaces and hard floors show up dust, so give them a good clean, too.
Place furniture
Your furniture arrangement probably looks great to the eye, but in a photo it can appear too close together and make a room look crowded. Move non-essential furniture out of the frame so you can arrange the set.
Make your home look lived in
Once you've cleared away the clutter, dress the set by adding a single personal item to make a photo come alive:
Add a book and pair of spectacles to a bedside table
Arrange a pretty mug next to an open magazine on the coffee table
Lay the dining table with two place settings and polished glasses
Clean up your children and show them playing nicely in their bedroom
Fresh flowers work especially well if you keep it to one flower type such as lilies or tulips so you don't need to spend a fortune
In a modern kitchen, a bowl of one type of fruit, such as oranges, can add a ping of colour
Place a pair of muddy wellies on a shiny kitchen floor
Plump up the pillows and add cushions and a throw to the bed – and iron any wrinkles in the bedding
Photos can make objects appears smaller than they really are, so try placing oversized items or arranging the object at the front of the photo. Using groups of three objects of varying heights can be effective.
Balance light
Intense sunlight through a window looks great in real life, but can ruin a photograph. Make sure the room is well lit and try to block a strong light source.
Simple colour scheme
A simple palette of two or three colours can make a room seem less cluttered. For a really artistic effect, try using one bright or high-contrast colour against a bland background. A grey or black and white colour scheme looks great when objects of a zingy colour, like turquoise or orange, are placed in the picture.
Photo angle and height
Experiment with angles and heights. You might need to crouch near the floor or even sit in the bathtub to get the right shot. Imagine your photo in three sections and place your key objects in one of the side thirds of the composition, which will make a better shot.
Now that you're familiar with some of the problems, here's a bathroom photo for you to critique: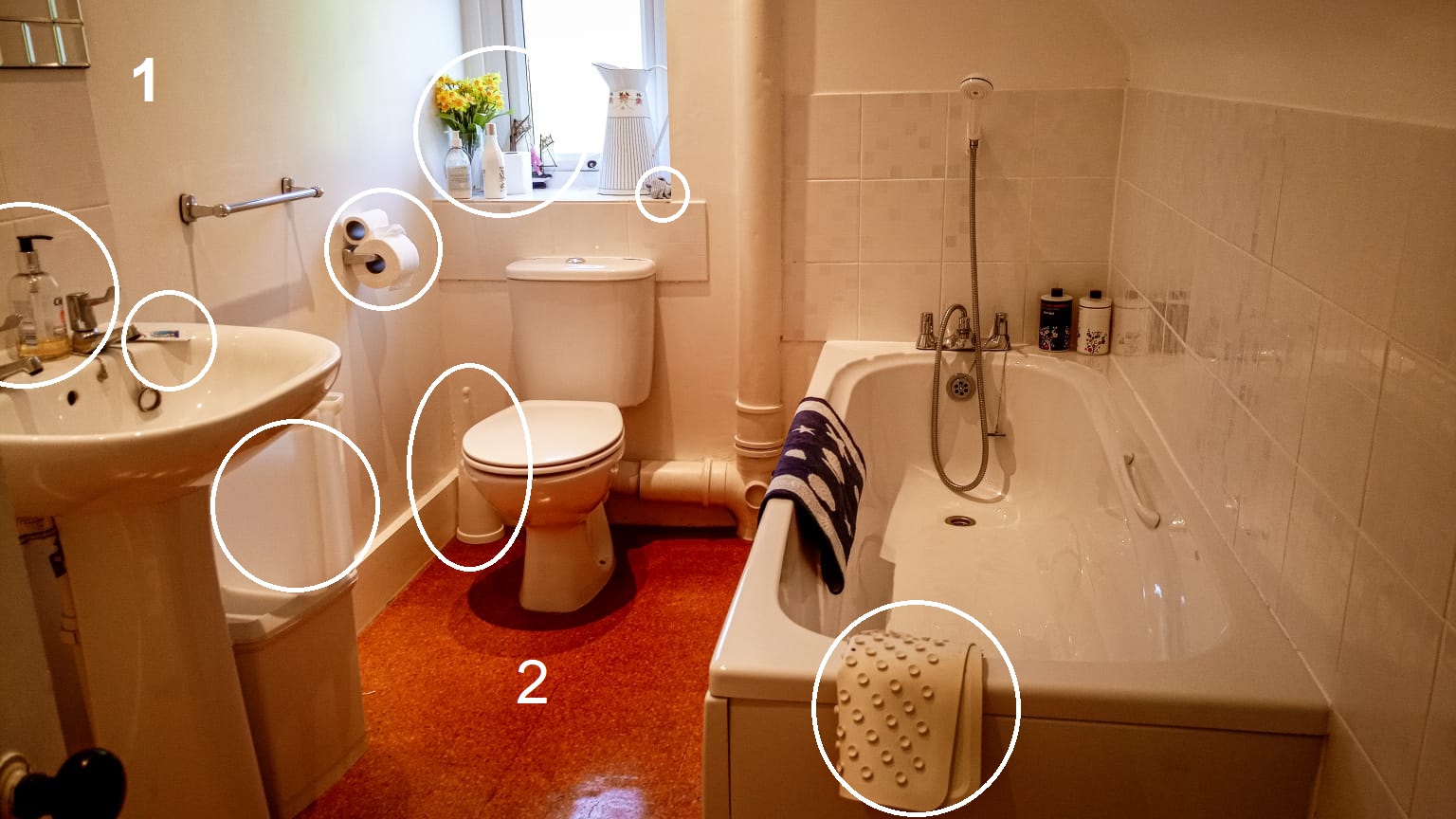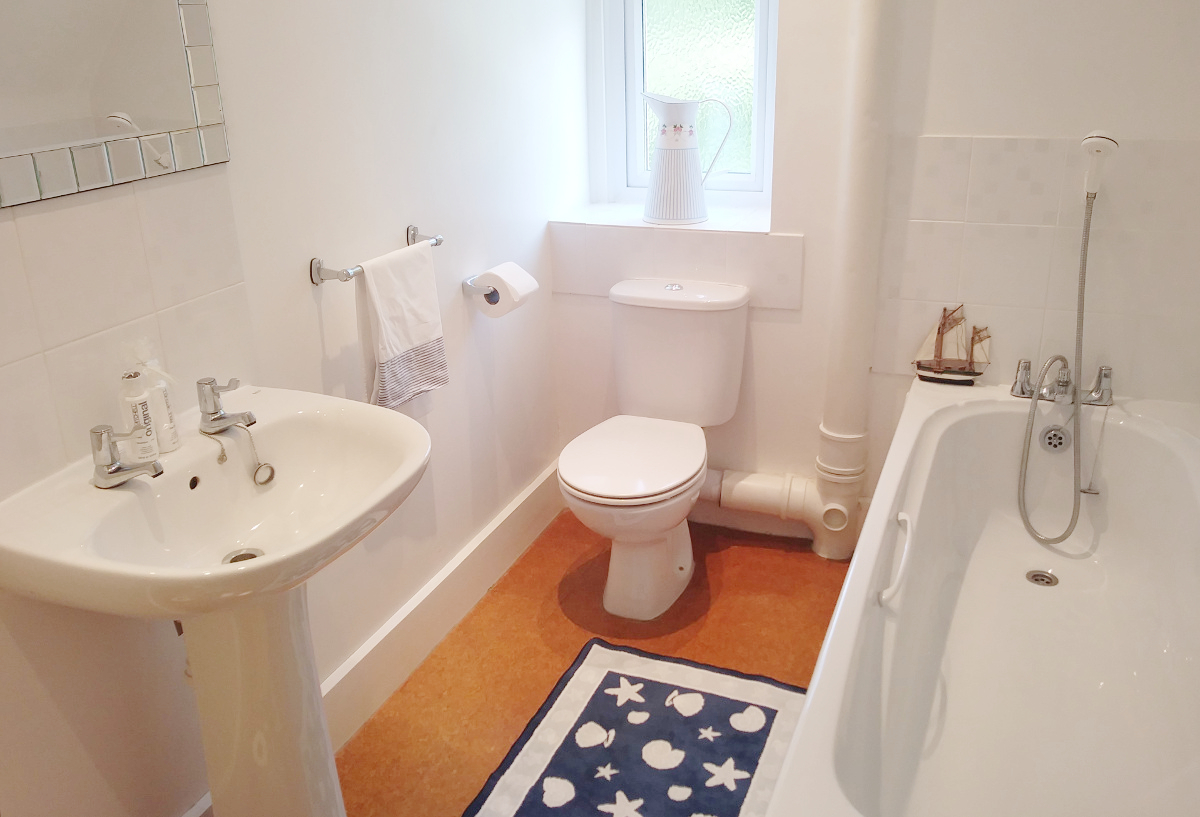 Your own home never seems to look as good as magazine photos, but some simple composition tweaks can be made that will make you home rival the best of them.
Now that you know how to make your own home look like a magazine set, don't be fooled into believing what you see in other people's homes! If you're buying property, ask a Chartered Surveyor for a building survey. A building survey will give you a report covering the things behind the set, such as attics and under floors, that could avoid you making costly home buying mistakes.
© www.PropertySurveying.co.uk
SH/LCB