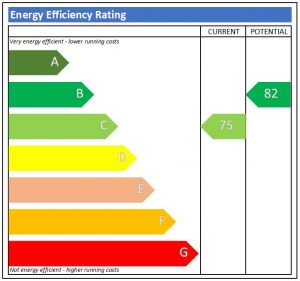 New regulations have been announced following a report from the Committee on Climate Change (CCC)  that advises the government. The new standard bans the use of fossil fuel heating from new builds to reduce carbon emissions and could make gas central heating a thing of the past. The Future Homes standard was designed to coincide with the government's pledge in 2018 to reduce energy levels on new builds by 2030.
The standard promises to deliver an alternative to gas heating and stoves, by installing 'world leading levels' of energy efficiency alongside low-carbon heating. The CCC originally recommended that all new build houses should not be connected to the gas grid, completely ruling out gas energy supply. The standard doesn't go this far but it could be on a future agenda.
The Chancellor, Phillip Hammond, said: "We will introduce a Future Homes Standard, mandating the end of fossil fuel heating systems in all new houses from 2025."
The national secretary of the GMB union, Justin Bowden, has called for more investigation into the effects on industry. He said: "GMB calls on parliament to reject this proposal until there is thorough public debate on the energy mix and who pays. We recognise the UK must up its game in respect of its climate change commitments under the Paris Treaty – but today's announcement doesn't sound well thought out."
He believes that the public should be consulted before such a fundamental change to their home environment, saying that gas would be essential to meeting energy demands for some years to come.
The announcement was well received by energy groups including Energy UK and the Renewable Energy Association. The policy and external affairs director at Renewable Energy Association said the standard could potentially remove some of the 'uncertainty' around decarbonising heat and could pave the way for the introduction of cleaner and more cost-effective heating. Energy UK said it had hoped for such legislation for some time.
The government's target is to reduce carbon emissions by 80% before 2050. It is yet to specify a replacement for gas, but proposals include low-carbon heat pumps and home heating networks which are likely to be more costly than gas, according to building experts.
A Chartered Surveyor will overlook the condition and structural elements of your new property to help you safeguard your investment.
© www.PropertySurveying.co.uk
SH/LCB