Charles Dance is fighting to save his local pub in Kentish Town, north London, from being turned into a branch of the supermarket chain, Nisa.
The 71 year old actor, who played Tywin Lannister in the hit TV show Game of Thrones, has added his signature to a petition and joined his neighbours to lobby his MP.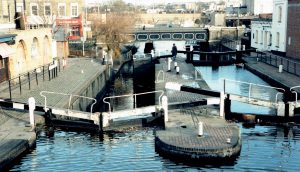 The Leighton Arms pub in Kentish Town, north London, was closed in 2015 when the council granted permission for two new houses to be built in the beer garden area. But instead of re-opening the pub, the owners of the building, Bryanston Investments, signed a new 15 year lease with Nisa. Conversion of the building has already begun and a Nisa sign has been hung outside.
Charles Dance argues: "There is a Nisa supermarket already just 250 yards away and there are many others nearby in Kentish Town – it is completely unnecessary."
This isn't the first time that locals have been embroiled in rows with Camden Council. Over the years 'famous residents' have hit the headlines with many planning rows:
Actor, Benedict Cumberbatch, is currently in a dispute regarding plans to build a shed in his back garden.
Oscar nominated director Stephen Daldry is unhappy with the council approving a 'grotesque' development of offices.
In 2017, stars including Tom Conti, Nicole Farhi and Sir David Hare were very unhappy with fortnightly bin collection and threatened to withhold council tax payments.
Back in 2015, Emma Thompson showed her discontent at a proposed new Tesco, stating that it would threaten the nature in the area.
Camden Council has issued an enforcement notice for work at the building to cease and be reversed, with developers having until October 27th to either comply or appeal against the decision.
Bryanston Investments director Martin Cramer has issued a statement saying: "There is nothing that contravenes any planning. We have a 15 year lease out to a tenant who is a Nisa operator. Everything has gone through lawyers and everything conforms to planning. We have done nothing wrong."
The Leighton Arms public house had a reputation for relaxed Sunday afternoon music sessions, its London-brewed Truman's beer and homemade cheese and onion sandwiches. The battle rages on, with many neighbours hoping to see the building returned to its former glory.
The character Tywin Lannister is not known for beating about the bush ("a lion doesn't concern itself with the opinions of sheep"). Perhaps Charles Dance is more sympathetic with his character's son, Tyrion, who said: "It's not easy being drunk all the time. If it were easy, everyone would do it."
Before embarking on a new building purchase or redevelopment, get a building survey carried out by your local independent qualified Chartered Surveyor  at PropertySurveying.co.uk.
MRE/SH
Back to August 2018 Newsletter