A new report by the housing charity, Shelter, has revealed the shocking number of households on social housing waiting lists which are waiting for years for social housing across the English local authorities.
The plight of Grenfell survivors and their ongoing wait for social housing – despite being 'fast-tracked' – has been widely reported. Shelter has said the fact that many of Grenfell's survivors are still on the social housing waiting list over a year after the tragedy, has 'shaken people's trust' in the support expected from the state. The charity has called for this to mark a 'turning point' that would provide families with a 'safe, secure and affordable housing' system.
The number of households on waiting for social housing is in excess of one million, but waiting lists can sometimes leave households waiting for years.
The lack of available housing has been exacerbated by the inadequate number of social houses currently being built to replace the homes being sold through the right-to-buy scheme. In 2017, just 290,000 social homes were built, leaving 800,000 households still on the list.
Only six of the ten local authorities with the biggest waiting lists are in London, despite the capital's acute housing shortage, showing that the problem exists country-wide.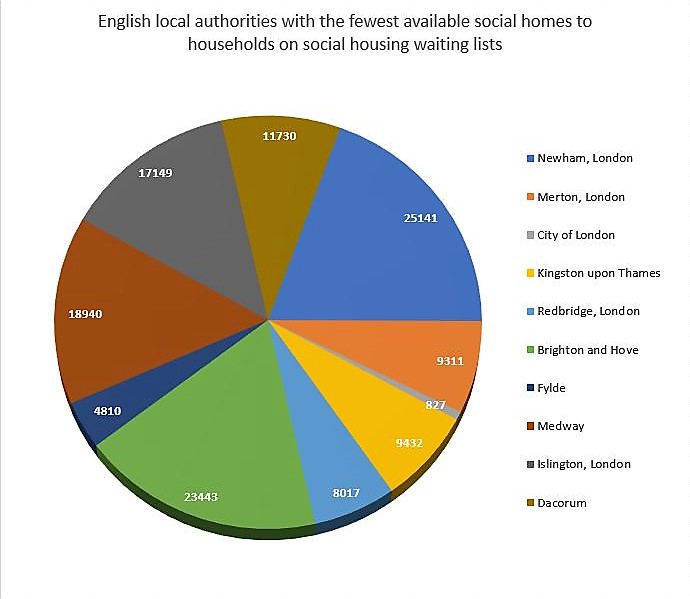 While 35% of households on social housing waiting lists found homes within a year, 65% of households were still waiting for a home over a year later – and 27% were still on the list after more than five years.
One case highlighted by Shelter was that of a 56 year old engineer, who had been waiting for a home in west London, where he was born, for 18 years. During his wait, he had been at times homeless, living in private rented accommodation or 'sofa surfed'. He told the charity of the difficulties related to being in an unstable home, such as receiving post or registering with a doctor.
SH/LCB