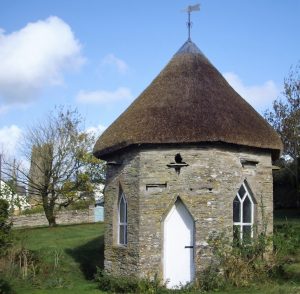 A chocolate box cottage with a thatched roof is the quintessential English home. To make sure your thatch roof doesn't turn your dream house into a nightmare, there are some things you need to do to keep it up to scratch.
Types of Thatch
It's well worth taking care of your thatch – a regularly maintained thatched roof could last for as long as 40 years, depending on the material used in its construction. There are three commonly used materials: 

Water Reed (Norfolk Reed) lasts up to 60 years
Combed Wheat Reed 30-40 years
Long Straw 15-25 years
Benefits of Thatch
The traditional roofing method of thatching uses sustainable natural materials that were often the by-product of grain production. Thatching is naturally waterproof and its thermally efficient qualities make it good for both keeping in the heat in winter and keeping it cool in summer.

There is no requirement for ventilation in an attic space with a thatched roof. A standard water reed thatched roof has the equivalent U-value of four inches of fibreglass insulation, and it is a more efficient sound insulator than fibreglass.
Maintenance
Given that re-thatching could cost tens of thousands of pounds, you should have a regular maintenance plan in place. Ornamental ridges and other detailed areas may need re-working after eight or fifty years (or could be less, dependent on the detail).

It is essential to appoint a quality thatcher, who will have the skills to ensure that your thatch lasts the test of time. Forward planning will avoid having to wait for a good thatcher who may have a waiting list.
A good thatcher will be able to prolong the life of your roof by making timely essential repairs to the thatch and underlying structure, which could save you thousands and avoid an unnecessary total re-thatch.
Fire Risk
Chimney fires and embers are the chief causes of fires in thatched properties. Use suitable fuels in your fireplaces and stoves to reduce deposits of combustible wood tar inside the chimney. Unseasoned, soft, wet or tanalised wood can leave greater tar deposits. A flue liner will help.
Chimneys that are in use should be swept at least once a year. The top of the chimney pot should be a minimum of six feet above the top of the thatch. Check that chimney pointing is secure so that hot gases and embers are prevented from penetrating the thatch, which could create uneven areas of heat and combustion.
Ensure that any electrical cables in the roof space are encased in trunking and at least 30cm from the thatch.
Applying a heat monitor, fire barrier or retardant to the thatch can reduce the risk of fire.
Insurance
A specialist insurer that understands thatched properties will be able to offer a more competitively priced policy than other insurers – a policy that is based on knowledge of the actual risks.

Pests in your Thatch
Rats, squirrels, birds and insects are common thatched roof pests. Pest control techniques, such as sonic deterrents and bait boxes, are available. A well kept thatched roof will deter vermin and other undesirables from making a home in your roof or loft space. If you do find evidence of pests, act immediately and seek advice from a property expert.

For independent professional advice when buying your thatched property, contact PropertySurveying.co.uk