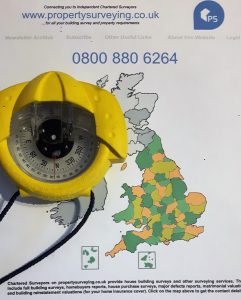 The Yorkshire Building Society has analysed statistical information on house price and earnings data across 32 London boroughs and 324 local authority areas to assess changes in the affordability of housing across the country. The period spans the ten years from the 2007 credit crunch up to today.
At a national level, houses in many areas of Britain are now more affordable than they were before the financial crisis.
In some northern cities, such as Manchester, house prices have remained high. However, in other cities such as Newcastle upon Tyne and Birmingham, the ratio of wages to house prices now means house prices are much more affordable.
At Inverclyde, near Glasgow, homes are now 3.67 times the average salary, which makes houses proportionately 42% more affordable than in 2007. North Ayreshire closely follows at 3.55 times average salary, making houses 37% more affordable than in 2007.
At the other end of the spectrum, Rickmansworth in Hertfordshire is the area that has most suffered in the UK. Homes in the Three Rivers District Council area have declined in affordability by an average 61%.
The affordability gap has widened in some areas of the country that were already the least affordable in 2007. London and the South East of England, in particular, have enjoyed rising house prices while wage growth has been out of step. Affordability in London is now an average 39% lower in every borough than it was before the credit crunch. Haringey was the worst hit London borough, with homes now 60% less affordable to buy. Westminster is the least affordable area in Britain, with houses costing 24.06 the average wage. The price of the average house in London and the South East has risen by nearly £200,000.
The number of people leaving London for more affordable areas of the UK has steadily increased. In the twelve months to June 2016, 93,300 people left London – 80% more than in 2011.
See how affordability has changed in your area using Yorkshire Building Society's online affordability map.
PropertySurveying.co.uk Chartered Surveyors can help you assess affordability and advise on all aspects of buying property in London, and all areas of England and Wales