The asking prices of property coming to the market over the last month (August) fell by 0.8%.
Whilst in this era of perpetually increasing property prices this might seem like negative news, it was in fact the smallest August price fall since 2007 and compares very favourably with the average figure since that year of 1.5% (Rightmove 2015).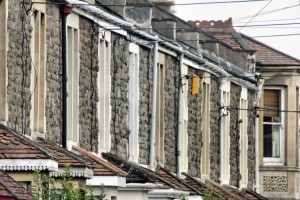 Traditionally, asking prices fall in August – often a reflection of the supply / demand equilibrium of this busy period. More homes coming on to the market means more competition and, consequently, lower prices as the dominant negotiating position shifts slightly towards the buyer.
This year is slightly different, however, and the smallest August price fall for eight years may reflect the fact that far fewer homes have been put on the market.
Supply is constricted, which pushes prices up. In fact, several regions of the UK have experienced strong house price growth including a 1.2% rise in the North East of England and 0.5% in the North West.
The Royal Institution of Chartered Surveyors (RICS) picked up on this in their report of early August, which highlighted a "vicious cycle", whereby the limited choice on offer is in turn putting would-be movers off putting their home on the market. They went on to state that the shortage of properties on the market worsened in July to its lowest levels since its records started in 1978, with about 47 properties for sale per surveyor.
Miles Shipside, director of Rightmove, said:
"The underlying shortage of property coming to market compared to buyer demand has helped to deliver the strongest August price performance since before the credit crunch. 
"Buyers can normally pick up some bargains in August as sellers who are marketing their homes when they should be holidaying often have a pressing need to sell and mark their prices down pretty aggressively. 
"At 0.8% down on the previous month, this is the least generous that sellers have had to be for eight years and a clear sign of upwards price pressure in the pipeline."
He also commented on the slow addition of new-build property onto the market:
"The shortage of suitable property being built exacerbates the vicious circle of not enough property on the market to meet demand, increasing prices and a reluctance among home-owners to come to market if they think the prospects of finding and funding their next move are severely compromised."
Bad news for buyers again, therefore and the overall picture for 2015 is not much better. Surging prices continue unabated – as high as 9.4% year-on-year in London and 10.9% in Cambridge. A good time to own property, therefore, but one has to wonder how much longer rises of this magnitude can sustain themselves.
LCB / SRJ                                                                                                                               18.08.15