The South Wales and British Construction industry is poised to play a lead role in the £1 billion pound construction project which is likely to constitute a significant boost to the South Wales economy.
The Tidal Lagoon has just started completing its main construction and civil engineering tender stages and Laing O'Rourke has been nominated as the preferred bidder. The project consists of a 410m turbine house and sluice structure block and the substantial stage contract is worth an estimated £200 million.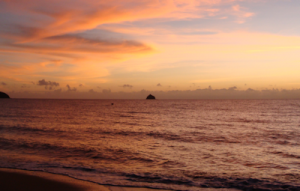 A main contract is to be signed later this year, following the advanced works, with the China Harbour Engineering Company Ltd. The huge project took 5000 pages of application to move through the planning system, but was finally approved to proceed on June 9th. As the company describes:
"Wales led the way providing the fuel for the industrial revolution. We are now entering the era of the climate change revolution – de-carbonising our world in time to avoid two degrees of global warming – Wales can now lead this next revolution."
The delivery of the £1 billion Swansea Bay Tidal Lagoon will kick-start a programme of Chinese investment into UK infrastructure and the pursuit of a tidal lagoon development programme that could see British expertise and technology exported to Asia.  Tidal Lagoon Swansea Bay Plc (TLSB) has named China Harbour Engineering Company Ltd, one of the world's largest specialist marine engineering contractors and investors, as its preferred bidder for a marine works package that will include the construction of the six mile lagoon wall in Swansea Bay.
As well as committing to approximately 50% UK content for the delivery of the package, including labour and other inputs, CHEC has established a UK subsidiary company and has set out its vision to pursue a UK infrastructure investment programme over the next decade.  CHEC's investment strategy will include a focus on further tidal lagoon infrastructure projects in the UK.
Further to the work programme on the Swansea Bay Tidal Lagoon, CHEC will sign a Memorandum of Understanding with Tidal Lagoon Power Ltd, the project's developers, for the development of tidal lagoons in Asia, potentially opening a major new export channel for British expertise and technology.
The project will undoubtedly improve the construction market in South Wales and may well have a positive knock-on effect on property values in the South Wales area, especially around Swansea and on the Gower peninsular.
—
Back in June 2013, we wrote about the great underuse of Britain's internationally renowned tidal power. With 8 of the world's top 20 sites suitable for tidal installations in the UK, it is a great surprise that the Swansea project is to be the first such installation in Britain. Better late than never, however, and we look forward to seeing the project take shape over the coming years.
LB/SRJ                                                                                                                                       16.06.15