Robert Worsley, a farmer with 550-acres near Haywards heath, has made the remarkable move of rejecting an offer of £275m for his land. He reputedly commented that he did not want 'country bumpkins' like himself to be 'steamrollered' and that the community was ready to stand together to protect their homes.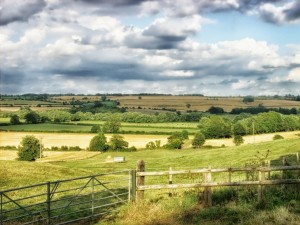 The 48-year-old father of two has run Twineham Place Farm in West Sussex for the last 15 years and is reported to have been approached by agents for house builder Mayfield more than two years ago. Since then, Mr Worsley claims the company has contacted him a number of times to encourage him to sell.
The multi-million pound potential offer is 100 times the farm's current value and covers one-seventh of the proposed 10,000-home development site, which puts into perspective just how valuable this site is to the would-be developers.
He said:
'It worries me that locally we could simply be steamrollered. It does seem like we are being bullied, but we are not afraid to stand up to them.
'We are a rural community who don't want this development, who don't want to see Sussex ruined. I hope I am speaking for an awful lot of people who would have their quality of life diminished and the enjoyment of the countryside, which is the reason why they live here, diminished too.
'It's not really about me. It's about the fact that Sussex is being eroded away. That is the story I would like to tell.  
'This presumption that we can just sell Sussex off as if it were gold reserves – we can never get it back. Long after I have gone, Sussex will be spoiled. I will be one of the architects of that and that is what I want to resist.'
He continued:
'People in the countryside, us country bumpkins, don't tend to move as much as others because our work is connected with where we live, its home and there are many other factors, such as my daughters have lived here all their lives and it is their home, we are happy here.'  
10th May 2015 saw Sir Nicholas Soames, Conservative MP for Mid Sussex tell MailOnline that the development was 'completely unsuitable'. 
'It is in the wrong place and no one wants it. It does not command the support of any local people or the members of Parliament.'  
'It fails on every single one of the government's rules on sustainable developments.'
Mayfield, however, disagree. Lee Newlyn, a Director at Mayfield market Towns explained that:
'There is a huge shortage of housing in this region and we believe that delivering these new homes in the form of a new town, with all the proper infrastructure and facilities in place, is a much more sustainable alternative to add-on development in and around existing towns and villages.'
The sentiment is in line with aspects of the Tory manifesto, which supports new 'garden towns' – though it departs from their commitment to use brownfield land and support such developments where they are 'locally-led'. You can read our article on Tory plans for the property market here.
It's possible that Mayfield will yet achieve their wish of cobbling together a site of sufficient size to make this 10,000 home development a reality. But it seems one thing is for sure, Mr Worsley will not be part of it – whatever the price.
SRJ 10.05.15