The last few days have, of course, been all about the General Election. The news has been full of talk about the unexpected Conservative Majority, Lib Dem capitulation and Labour's catastrophic implosion in Scotland. More recently, rumours abound as to who will fill the remaining cabinet positions.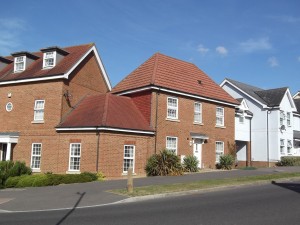 As stakeholders of the UK's property market, however, one aspect is of particular interest to us – what a Tory Government means for the next five years in construction, housing, development and property investment.
As a majority government, the Conservative party will (theoretically) be able to deliver on every one of their pre-election manifesto promises. That means that discerning what they have in store for the property market is fairly straightforward:
Conservative Pledges and Themes
The Conservatives have pledged to extend Help to Buy to cover another 120,000 homes – in total aiding over 200,000 people. They will continue the Help to Buy mortgage guarantee until the start of 2017, and the Help to Buy equity loan until at least 2020.
From autumn this year, they will introduce a new Help to Buy ISA to support people who are saving up for a deposit for their first home. A ten per cent deposit on the average first home costs £15,000, so if you put in up to £12,000, government will put in up to £3,000 more. A 25 per cent top-up is essentially the equivalent to saving a deposit from your pre-tax income – making it effectively a tax cut for first-time buyers.
Towards the aim of housing affordability, they will also work hard to keep mortgage rates down by continuing with – you guessed it – the long term economic plan.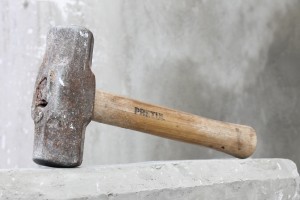 The Conservative party intends to build more affordable homes for first time buyers, including 200,000 new starter homes exclusively for first time buyers under 40.
They have laid out an aim to double the number of self-builders between now and 2020 and will do so by introducing a Right to Build program which enables, and encourages, councils to allocate land to local people to commission or build their new home.
They have set a target that 90% of all suitable brownfield land will have planning permission for housing by 2020 and will fund Housing Zones, which should create 95,000 new homes by transforming brownfield sites.
The Conservatives intend to give more people the chance to own their own home by extending the Right to Buy to over 1.3m tenants of Housing Associations and create a brownfield fund to unlock homes on brownfield land. The £1bn brownfield regeneration fund will go to help provide infrastructure and clean sites for 400,000 homes.
Other interesting titbits
Working on the assumption than many will not have read through the Tory manifesto, there are a few interesting snippets which might also be of interest:
A free vote on repealing the Hunting Ban
Business rates retail discount to increase to £1,500
The Start Up Loans program will be trebled, enabling 75,000 entrepreneurs to set up their business
Farmers will be able to smooth profits over 5 years, not 2, to counter income volatility
VAT, Income Tax and National Insurance have all been 'ring-fenced' and will not be increased in the next Parliament
LCB / SRJ 10.05.15