Our National Parks cover 9.3% of the land area in England, 7.2% in Scotland and 19.9% in Wales. These 15 regions are managed by National Parks Authorities to protect the countryside – wildlife, environment, landscape etc – for the benefit of both those who live there and visitors. In addition, the National Trust and the Forestry Commission also own and manage areas in these Parks, together with the RSPB, the Wildlife Trust, the Woodland Trust, English Heritage and Historic Scotland.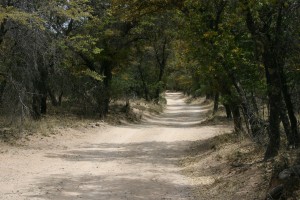 Around 190,000 households lie within National Park boundaries, and according to the Nationwide's Special Report, in 2014 the house prices were 21% higher than similar properties outside the Parks. This premium is rising – it was 18% in 2013. The Nationwide also said that there was a premium of 8% on properties within 5k of a National Park.
Currently, the South Downs is the most expensive Park in which to buy a property – the average price is £351,000, which is some £73,000 more than similar properties outside. The house prices here rose by 10% last year. The South Downs is the newest of England's National Parks, having been created in 2010. It covers an area of 1,624 sq km, including the towns of Arundel and Petersfield.
Snowdonia is the least expensive National Park with an average house price of £138,000, even though this is £29,000 more than outside the Park. Prices have risen here by 16% since last year, which is the highest price rise of all the Parks. Snowdonia is the third oldest of the National Parks (1951) and covers an area of 2,176 sq km.
The largest of the Parks (by area) is the Cairngorms, covering 4,528 sq km. Even though this Park is sparsely populated, there is still a premium of almost £40,000, making the average house price £190,000. In England, the largest is the Lake District, which covers 2,292 sq km including Keswick and Ambleside. Here the average property price is £251,000, with a premium of over £50,000, although the prices have fallen by 1% since last year.
So if you are thinking of moving to live in one of our beautiful national parks, be prepared to pay a fifth extra for the privilege. What price, though, for wonderful scenery, well-managed countryside and little prospect of new development on your door-step?
PP                                                                                                                                        08.03.2015