Yorkshire Building Society has, in a move calculated to out-do banking leviathan HSBC's new 1.19% package, released a two-year fixed rate package at just 1.18% – its lowest ever deal.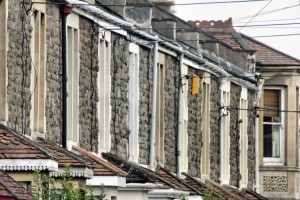 It comes with caveats, of course. You'll need a 35% deposit to take advantage and there's a hefty £1,499 processing and product fee. Similarly, HSBC's new policy requires a 40% deposit and exactly the same level of admin charge.
David Hollingworth, of London and Country Mortgages, is reported to have commented:
"The appetite of lenders at the moment is forcing strong competition in the market and that is driving rates in a seemingly ever downward direction. 
"This rate cut is clearly designed to pip the competition and claim the title of lowest rate on the market by the slimmest of margins. 
"That's great news for borrowers and although there's still the possibility of more price moves, borrowers should be careful not to freeze. 
"Paying a substantially higher standard variable rate for a couple more months is likely to cost a lot more than chipping a fraction off a new mortgage rate." 
Mike Regnier, of Yorkshire Building Society, added: 
"Being a financially strong mutual which focuses on its members rather than external shareholders allows us to provide such competitive mortgages. 
"This new mortgage forms part of our wide range across the Yorkshire Building Society Group which seeks to support borrowers of all types, including those with larger or smaller deposits and first time buyers and those already on the housing ladder." 
Yorkshire BS is certainly not bucking the trend. There has been an intense battle to top best buy mortgage tables by lenders throughout the last few years. For example, the average five-year fixed rate for a borrower with a 25 per cent deposit was 4.29 per cent in April 2012, according to the Bank of England. With the new figures, the same period fixed rate is available for as low as 2.19 per cent, with ten-year fixes for under three per cent and this new Yorkshire two-year rate at just 1.18 per cent.
Chelsea Building Society has the lowest five-year fixed-rate at 2.19 per cent. But you would need to pull together a 35 per cent deposit as well as pay a high £1,675 fee to secure it.
SRJ                                                                                                                                       09.03.2015