Boris Johnson's Mayor of London office, in conjunction with the government, have set out a package of housing measures designed to help meet London's need for over 400,000 homes.
Concentrating on "Brownfield land", a London Land Commission will be created to locate and identify all Brownfield sites that are essentially redundant for their existing use and facilitate their development, so that all such sites can be developed – or under development – by 2025.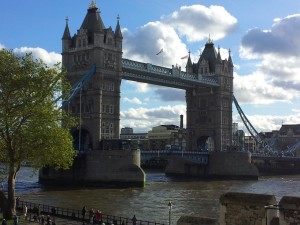 The plan to meet the Capital's accommodation needs is to be applauded, but there are issues that also need to be addressed.
Firstly, considerable residential development takes place both in London and elsewhere with insufficient regard to the essential and appropriate level of infrastructure required to make an attractive and well serviced environment for the long term for the occupiers. Invariably, the developer's lust for profit means that they try to spend as little as they can under a s.106 agreement or other planning contribution. So often, this aspect of the development is considered simply as a cost, rather than an opportunity of providing services and facilities to enhance the local environment and quality of life – ultimately positively influencing future values and revenues, including those of the new properties being built by the developers.
The Royal Institution of Chartered Surveyors (RICS) has issued a guidance note on Financial Viability in Planning which should be considered by all planners. They also propose an additional grading of land to be known as 'amberfield'. This is a major recommendation of the RICS 'Property in Politics Report' and would help to differentiate brownfield sites that have significant constraints from those that don't and are therefore 'ready to go'.
According to the RICS, a recent study of 30 brownfield sites in a constituency outside of London found 181 cumulative constraints, of which 51 where significant. If they could be split into amberfield and brownfield by the London Land Commission, we could arguably speed up housing delivery by focusing on the former.
There is also a growing need and desire for long term plans to gain more cross-party support, otherwise plans face instability as the political environment changes. With planning being a point of contention for many communities, however, it is often a political weapon and the source of many promises in the lead up to campaigns – a trend which is unlikely to end soon.
Today, one of the problems with the Planning System is that, through the National Planning Policy Framework (NPPF), the political will for the private sector to help pull the Country out of a deep recession by building houses was arguably naïve and, now that the economy is once again moving forward, perhaps excessively lenient on developers.
Housing figures have not powered ahead because of this leniency just yet, though a 'presumption in favour of sustainable development' may – now that developers are once again profitable and looking to 'cash in' – hinder councils in their efforts to deliver sustainable numbers, block excessive development and secure important infrastructure and affordable homes provisions.
Further, whilst developer's profits are going up, council's budgets are going down and many will find it increasingly difficult to afford countless development appeals and hearings. Announcements like that of Mr Pickles recently regarding new dispute resolution for s. 106 agreements will undoubtedly exacerbate the impact this has on the ultimate sustainability of many developments and the Community Infrastructure Levy is yet to take off in the way envisaged at its conception.
We will leave you to decide whether the potential for surging housing numbers as a consequence will be a good or bad thing for this country, but that is perhaps an issue for another day. In London, at least, there is movement towards the better use of urban land which, most will agree, is a good thing.
—
Do you have a view on this issue? Should developers be allowed greater scope to develop or should councils be better armed to control and resist them? Let us know below
LCB / SRJ                                                                                                                            09.03.2015