Ministers on 31st October announced a further £23m of funding to aid take up and delivery of neighbourhood plans which, once established, become a planning consideration for councils in determining applications.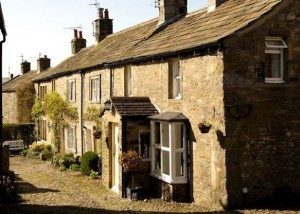 Replacing the regional tier of planning removed by the Coalition Government via the Localism Act 2011, Neighbourhood Development Plans (NDPs) were intended to shift the focus from larger strategic decisions to community focused development. Successfully established plans allow a Neighbourhood Forum to influence local development, protect valued buildings and even grant permitted development rights for development they particularly want to see – allowing developers to reduce planning costs.
Take up, however, has been slow and whilst 1,200 communities have taken steps along the lengthy process, only 33 plans are currently in operation and only 1 neighbourhood development order (which secures the permitted development rights) has been successfully created.
The funding will therefore be divided into three key areas in an attempt to speed up the process and get more communities involved:
The funding announced today will help more communities become neighbourhood planning areas by:
providing community groups with a further £1 million for grants during this financial year, in addition to the £4.25 million already awarded since 2013 – grants of up to £7,000 can now be applied for.
making available £22.5 million over 2015 to 2018 to provide community groups with expert advice, grant funding and technical assistance to get neighbourhood plans and orders from their inception to their coming into force following a local referendum – this is a 50% increase in the value of the existing support
providing £100,000 to enable groups to organise workshops on neighbourhood planning in their local area, run by knowledgeable advocates of neighbourhood planning and aiming to give communities the information and encouragement needed to start on a neighbourhood plan
In addition, Local planning authorities can also take advantage of a £12 million funding pot to help them meet the cost of their responsibilities and to support local communities by claiming up to £100,000 a year each to help their communities start a neighbourhood plan, with an additional £25,000 for each plan or order that passes an examination.
Housing Minister Brandon Lewis said:
"With more than a thousand communities across the country already involved in neighbourhood planning this government is giving local people a real say in shaping what gets built where in their local area, and encouraging much needed new house building.
"I now want to take this further, to get more people and communities involved in neighbourhood planning, and the £23 million I am announcing today will help many more community groups to bring their neighbourhood plans into reality."
We have written before on legal boosts to Neighbourhood Planning handed down by the High Court and on the first ever Neighbourhood Planning Referendum back in March 2013, but the reality has so far been underwhelming. Only 33 neighbourhoods from a possible total in the tens of thousands is just a tiny drop in the planning ocean.
With extra funding now forthcoming, perhaps this number will quickly become something more significant. Eventually, the Government will be hoping, it will become the real engine for change envisaged when the Localism Act was introduced.
SRJÂ Â Â Â Â Â Â Â Â Â Â Â Â Â Â Â Â Â Â Â Â Â Â Â Â Â Â Â Â Â Â Â Â Â Â Â Â Â Â Â Â Â Â Â Â Â Â Â Â Â Â Â Â Â Â Â Â Â Â Â Â Â Â Â Â Â Â Â Â Â Â Â Â Â Â Â Â Â Â Â Â Â Â Â Â Â Â Â Â Â Â Â Â Â Â Â Â Â Â Â Â Â Â Â Â Â Â Â Â Â Â Â Â Â Â Â Â Â Â Â Â Â Â Â Â Â Â Â  Â Â Â Â Â Â Â Â  31.10.14