NatWest have caused uproar and frustration around the country this year after they decided to close 44 branches, many of which were serving as the last bank in their community. But this is just the tip of the iceberg, with revelations now that the bank will be closing 27 more branches over the next 4 months, with 25 being the last banks.
These closures, which are set to specifically go against a promise made by the bank in 2010 to "stay open for business if we are the last bank in town", have quite understandably angered residents nationwide.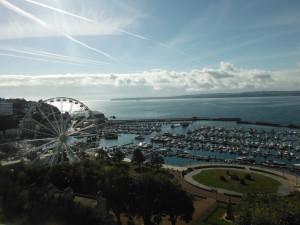 Highcliffe was just one of the towns earlier this year to be reduced to having no banks, despite having three as recently as 2012. This has left residents of the seaside town distraught, with Steve Drew, a local businessman saying:
"It's sheer bloody aggravation…There's been no regard for local people whatsoever"
Ally Ginder, another resident explains that she believes it will affect the community:
"It's like roadworks…It takes a while for it to kick in and for people to realise they need to avoid a certain area"
Residents like Steve and Ally will now find themselves having to travel either four miles to Christchurch or 2.6 miles to nearby New Milton just to pay in a cheque.
However, these closures are not without reason. RBS admits that in the Highcliffe branch alone, transactions had fallen by 24% since 2011, perhaps because of the ever increasing popularity of online banking. This together with the mounting costs of running a branch has left banks with no choice.
In the eyes of many residents however, this is far from a satisfactory excuse. Denise Podd, a resident of Long Buckby, a town set to lose its last bank on 24th November is far from impressed.
"The bank claims it has been forced to close due to a big drop in the number of customers using it – but that is only because it reduced opening hours to just two mornings a week. It is underhand behaviour"
Natwest are not alone. Barclays closed 171 branches in just one day in 2000 and there are fears that 400 out of the remaining 1,500 are to be axed. HSBC are perhaps the biggest culprits, closing 400 branches in the last decade. As if to add salt to the wounds, Lloyds recently announced that they will be closing 200 branches over the next 3 years and have confirmed that 9,000 (10%) of their workers will lose their jobs.
With internet-savy bankers continuing to push down branch customer numbers, there seems no end in sight to the high street banking exodus currently underway.
BT / SRJ                                                                                                                                      27.10.14