Summer has faded and the time for packing up and trooping off to your British holiday home might be over. But many will still want to escape from the cold months and sit in front of a warm fire in a beautiful holiday cottage. What they will most likely be looking for is a peaceful, comfortable living space that oozes warmth.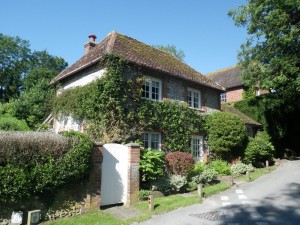 With that in mind, you may be thinking about letting your lovely country holiday cottage for someone to escape to. As well as the general essentials that you will need as a landlord, there are certain industry and statutory regulations to be constantly checked. A great effective way to make sure that you're completing all your requirements to the best standard is to have an owner's and maintenance comments book which can highlight what needs to be done in the property. These statutory requirements often seem like a daunting task to complete, so read on to find out more about what needs to be handled.
A Fire Risk Assessment is a legal requirement which needs to be carried out to specific guidelines. This will highlight any hazards in the property and will allow you to remove or mitigate these potential issues to reduce the risk. There should also be a Fire Notice displayed close to the exit in the property showing what actions need to be taken when in a fire. This is usually placed by a fire blanket and the powder fire extinguisher. When it comes to fire safety, all regulations need to be taken seriously as you're responsible not only for the protection of your property, but for the safety of people who reside in it as well.
One of the main parts of your obligation is to complete a Fire Alarm Test. This is strongly recommended to be checked every changeover and you should keep a record of all the checks that are made.
On request, an Accessibility Statement should be made available to all guests staying at your cottage. The Disability Discrimination Act 2005 requires all holiday property owners to have a written and clear statement. With over 10 million people registered disabled in the UK, there is a growing demand for this type of information and it is important to give your potential customers a clear accurate description of the facilities and services available.
Every five years testing of the main, hard wire electrics is required to ensure complete safety of your guests. It is vital that all electrical installations and appliances are correctly installed and safe. Most insurance companies will insist on these checks being made.
A copy of the current Gas Certificate needs to be held on file with your holiday lettings agency (unless it is yourself) and it should also be displayed in the property. The Public Liability Certificate/Policy should also be up to date and held on file.
All portable appliances in the property will need to be tested annually to meet the legal requirements. However this does not have to cost a fortune – you can contact a local electrician or you can even get them checked by another suitably competent person.
—
Many owners see running their second property as a business as the perfect excuse to create the home they've always dreamed of. Suddenly you can justify redecorating and adding the luxuries you've always wanted. What could be better than having a luxury holiday property? There are few things more rewarding than enabling people to have the holiday of a lifetime, so follow these regulations and letting out your property can become a great source of income for you.
If you're looking to purchase a holiday home and would like to make sure that the property is structurally sound, why not give your local surveyor a call for more information and guidance?
LCB / SRJ                                                                                                                            02/10/14