South Normanton Surveyors
01332 428 824 or 0800 880 6264
southnormanton@propertysurveying.co.uk
Your local firm of Chartered Surveyors covering South Normanton is South Normanton Surveyors, led by Sam Bacha MRICS. Sam is a fully qualified Building Surveyor and Member of the Royal Institution of Chartered Surveyors, with a wealth of knowledge of South Normanton and the surrounding area. Sam carries out all survey types of residential and commercial properties and has extensive local experience of pre-purchase surveys.
Sam will provide you with no obligation initial advice. Don't worry if you're too far away to make viewing properties practical, Sam can carry out a 'Viewing Inspection' on your behalf and provide you with a comprehensive bank of photos and short report to ensure you make the right choice.
South Normanton Surveyors is a trading name of Right Surveyors East Midlands Ltd and a regulated firm of the Royal Institution of Chartered Surveyors.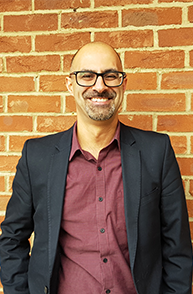 Property Surveys and Services Carried out by South Normanton Surveyors
Find out more
Acquisition Advice
Building Plans
Building Regulations Consultation
Building Reinstatement Valuations
Building Survey
Commercial Property Surveys
Condition Reports
Dilapidations Reports
Expert Witness Reports
Home Condition Reports
House Purchase Survey
Landlord and Tenant Services
Major Defects Reports
Major Elements Surveys
New Build Assessments
Onsite Acquisition Report
Party Wall Act: Advice, Notices and Awards
Photographic Condition Reports
Planning Advice
Pre-Purchase Survey Report
RICS Full Building Surveys
RICS Home Buyer Survey
Schedule of Condition
Schedule of Dilapidations
Single Fault Assessment
Snagging Reports
Structural Surveys