Your local surveyors in Frenchay:
A little bit about Frenchay
The village was first recorded in around 1257, it was first called Fromescawe and then later known as Fromeshaw (meaning the wood on the Frome), and then it was finally given the name Frenchay, which is what it is known as today. There are now mainly modern buildings throughout the village, however, there are a few period buildings that overlook the large village common, which is adjacent to Frenchay's main place of worship, The Anglican Church of John the Baptist. The village school also overlooks the commons and dates back to 1842.
Moving Home?
Whether you are buying a new home, on the hunt for a commercial property or would like expert, tailored property advice in the Frenchay area, the Right Surveyors Frenchay are here for you.
Instructing a HomeBuyers Survey may enable you to drive down the purchase price dramatically or give you some room for negotiation.
Advice to trust!
With years of experience in the industry and all of our services provided by fully qualified RICS regulated Chartered Surveyors, we can provide reliable, comprehensive and quality advice you can trust.
With our in depth local knowledge, we will help guide you through your property purchase, getting to know you and the property on an individual level.
A large network!
If you're interested in a product or service that is not listed below, don't hesitate to contact us - our expert property surveyors carry out a wide range of services and surveys to suit your every need.
Alternatively, visit our website at www.frenchaysurveyors.co.uk for more information on our specialist surveyors and their products and services.
Who will I deal with?
Meet frenchay's chartered surveying practice...
Right Surveyors are a team of fully qualified chartered building surveyors. We can survey all types of residential and commercial properties including historical and listed buildings. We have extensive local experience with pre-purchase surveys and are happy to provide no obligations advice.
Right Surveyors and their team can also help if you are looking to move to the area, but are too far away to make viewing multiple properties practical. We can carry out a 'viewing inspections' on your behalf, inspecting the property and providing you with a comprehensive bank of photos and a short report to help you make the right choice.
Our Services
Frenchay Surveyors offer pre-purchase surveys and specialist building surveys for property buyers, sellers and owners.
We offer a wide range of property services and defect reports from qualified, experienced chartered surveyors who take pride in their work.
Full Building Surveys
HomeBuyers Survey and Valuations
Structural Surveys
Condition Reports
Buildings Insurance Valuations
Onsite Acquisition Reports
Party Wall Work
Schedules of Dilapidations or Condition
Boundary Dispute Advice
Investment Advice
Expert Witness Reports
Planning Advice
Common property defects:
Our surveyors are trained to investigate these (often hidden) defects.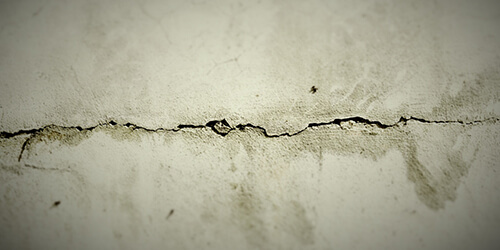 Cracks
Cracks are amongst the most common property defects, with buildings both old and new often subject to cracking in one form or another.
If you've discovered a crack in your Frenchay property - be it hairline or something more substantial - our surveyors will be more than happy to advise you of its cause and whether or not any remedial works are required.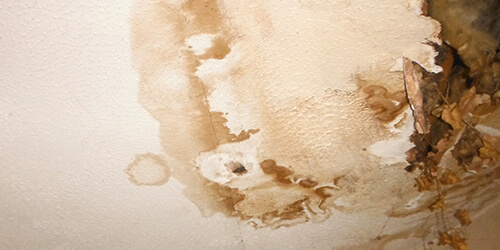 Damp
There are several types of damp that your building in Frenchay may be prone to including rising damp, penetrating damp and interstitial damp.
Our surveyors are suitably qualified and experienced to diagnose any damp problems in your property that you may be worried about and will suggest methods that can be undertaken to rectify the issue.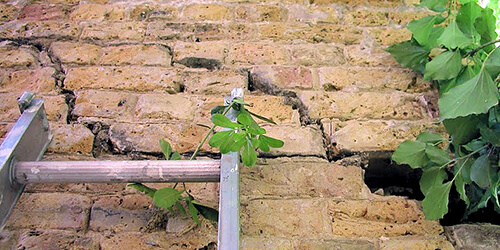 Subsidence
A potentially serious defect, subsidence occurs when the ground beneath a property is unable to support it.
Perhaps you're unsure as to whether the cracks in your Frenchay house are signs of subsidence or just signs of settlement - a process that normally occurs in new buildings. If so, contact our surveyors who will be happy to assist.
"In our experience it is very unusual to find a property without a single defect; instructing us to undertake a Full Building Survey, House Purchase Survey Report or HomeBuyers Report will help give you peace of mind, the potential to save on the purchase price and the ability to plan for the future."
Visit our website at www.frenchaysurveyors.co.uk for more information about our surveyors, the services they offer and the great testimonials they have received from our satisfied customers across Frenchay.
Did you know?
In around 400 BC, a surveying tool called a Groma was invented. This tool consisted of a long, vertical staff, with a horizontal cross-piece mounted on it. A plumb line was attached to each end of the cross-piece. It is believed that the Groma originated in Mesopotamia (today's Iraq), imported by the Greeks in 300 BC, and hence taken to Rome.
Not local?
Our RICS qualified Chartered Surveyors cover the whole of England and Wales. So, if your property is not in this area, then we are still available to help. Give Right Surveyors a call and we will help you find an expert surveyor local to you!
Contact us on 0117 212 1214 and we'll put you in touch!

Sign up to our PS newsletter and receive news and advice from property experts in our professional network. Click the button below for insider tips on buying and selling your home, exclusive competitions, special offers and property news.